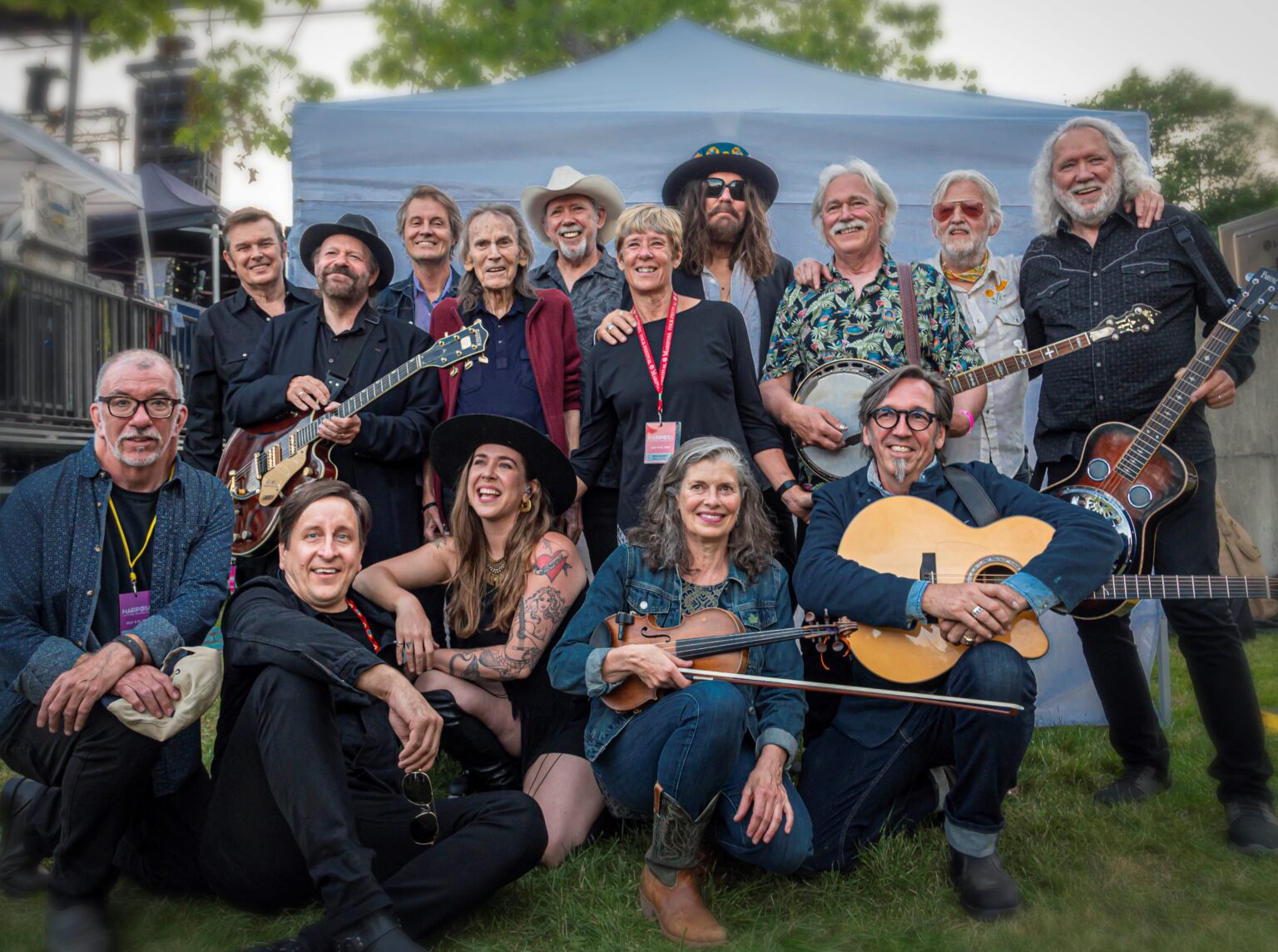 Photo credit: Mike Bailey @ Mariposa Folk Festival
 
On behalf of the board of directors and staff of Folk Music Ontario, we are saddened to hear of the passing of Canadian music legend and folk icon Gordon Lightfoot. He passed of natural causes in a Toronto hospital on Monday, May 1, 2023, at age 84. His death was confirmed by his longtime publicist Victoria Lord.
Since the 1960's, Gord's music has touched and inspired people across Canada and around the Globe. He garnered international success when Ian and Sylvia Tyson recorded two of his songs, "Early Morning Rain" and "For Lovin' Me." After that, the songs kept flowing with the 1970 heartfelt "If You Could Read My Mind," and in quick succession he recorded the hits "Sundown," "Carefree Highway," "Rainy Day People" and "The Wreck of the Edmund Fitzgerald," which he wrote about the sinking of an iron-ore carrier in Lake Superior in 1975, with the loss of all 29 crew members.
Gord was a longtime staple of the Ontario folk scene and its festivals and presenters. See the link below/in our bio for a tribute from Mariposa, one of Canada's longest-running festivals. 
The following is taken from Mariposa's beautiful tribute to Lightfoot:
"Lightfoot was part of the reason the 1972 Mariposa festival on Toronto Island was one of the most memorable in the event's history. He wasn't on the bill, but showed up as a spectator with Bob Dylan in tow.
When Mariposa was struggling financially in the late 1990s, Gordon Lightfoot headlined the festival free of charge upon its return to Orillia in 2000. Thousands of tickets were sold and the festival made enough money to survive, and eventually thrive.
Year after year Lightfoot would return to either headline, put in a surprise performance, or simply be part of the audience and experience the festival. He could be seen sitting on park benches and singing with other artists or festival goers in between acts and striking up a conversation with whomever approached him."
Read Mariposa's full tribute to Gord here.
Read The New York Times' tribute to Gord here.
Today, our thoughts are with Gord's family and close friends, as well as the countless fans around the world who he inspired through his music.  
Thank you, Gord.