2023/2024 BOARD OF DIRECTORS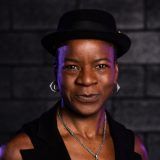 Cécile Doo-Kingué
pRESIDENT
Term ends 2024
Award-winning artist Cécile Doo-Kingué is considered one of Canada's finest guitarists and singer-songwriters. First generation from Cameroon, the NYC-born Montrealer has released four albums to critical acclaim, received 8 Maple Blues Awards nominations and has extensively toured domestically and internationally, including most major folk, blues and jazz festivals in Canada, earning a reputation for blistering live sets, strong social commentary and guitar prowess. She has opened for, shared a stage and/or recorded with Montreal Jubilation Choir, Canned Heat, Angelique Kidjo, Ruthie Foster to name but a few.
In 2008, Cecile and Gern Vlchek co-created Chick Pickin' Mondays, offering a safespace and equitable gig for women and genderqueer artists. Cécile has since expanded the concept to curate and present private showcases at music conferences including FMO and Folk Alliance International.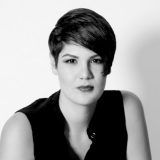 Tara Williamson
SECRETARY
Term ends 2024
Tara Williamson is a member of the Opaskwayak Cree Nation and was raised in Gaabishkigamaag (Swan Lake, Manitoba). She is a singer/songwriter with 2 EPs and 1 full length album under her belt that have garnered acclaim across Turtle Island, including an Indigenous Music Award nomination for Best Pop Album in 2017. Her newest album, Enough, was released in June of 2021. Tara also holds degrees in social work, law, and Indigenous governance, is a Senior Researcher at the Indigenous Law Research Unit at the University of Victoria and a Research Fellow with the Yellowhead Institute.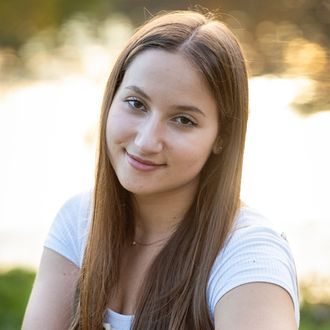 Rachel Petersen
Incoming Director
Rachel is a lifelong patron of the arts with a passion for visual arts, art & cultural history, and live performance. As a representative of the Summerfolk Music & Crafts festival, Rachel actively participates in Folk Music Ontario (FMO). During the past 3 years working at Summerfolk, Rachel has revitalized the festival's 600-member strong volunteer program to create a strong backbone for the organization, in the pursuit of preserving folk arts & culture in Canada. Through her time at Summerfolk, Rachel has grown increasingly familiar and connected with artists in the industry.
Rachel holds a Bachelor of Business Administration from Wilfrid Laurier University, where she specialized in entrepreneurship, holistic business strategy, and market research. Currently transitioning to a supporting role in the executive office of a non-profit serving tech startup, Rachel is excited to continue her volunteer contributions to Summerfolk and FMO.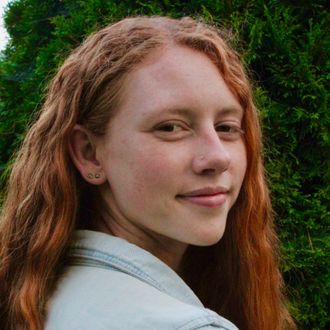 Cassidy Houston
vice-president
Term ends 2023
Since her first FMO Conference with the Developing Artists Program in 2018, Cassidy has known that the FMO community was a place she could call home. An emerging singer-songwriter from Northern Ontario with a University background in Health Promotion, Cassidy is empowered to be a voice for youth and help shape the future for a thriving folk music community.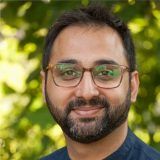 Umair Jaffar
treasurer
Term ends 2024
Umair Jaffar is the Executive Director of Small World Music, one of Toronto's pioneering and most significant presenters of culturally-diverse music. Since arriving in Toronto in 2014, he has worked in curatorial and management roles at cultural institutions including the Aga Khan Museum and Harbourfront Centre. Prior to immigrating, he was the CEO & Artistic Director for IPAC (Institute for Preservation of Art and Culture), a Pakistan-based non-profit social enterprise that focused on developing sustainable solutions for preserving and promoting indigenous, folk and traditional performing arts. Umair also serves as a board member for several non-profit art organizations including CAPACOA, North York Arts and MusiConnect Asia. He has an MBA from University of Adelaide, Australia and a MSc Cultural Anthropology from University of Oxford, UK.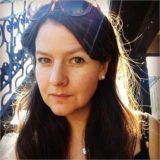 Candace Shaw
director
Term ends 2024
Candace Shaw is a Feminist, Cultural Producer, and Activist who has been a fixture on the Canadian music scene for almost thirty years. She was the long-time Artistic Director for the Peterborough Folk Festival, Chair of the Shelter Valley Folk Festival, and Booker for the Music City Summer Series in The Distillery District, Toronto, amongst other roles. She is a thoughtful, engaging, and provocative commentator and advocate for women, the arts, and arts workers' rights, and in 2019 was a candidate in the Federal election. Candace is the founder of Secret Frequency.ca, a not-for-profit advocacy and education organization working with under-represented people in the Canadian music industry.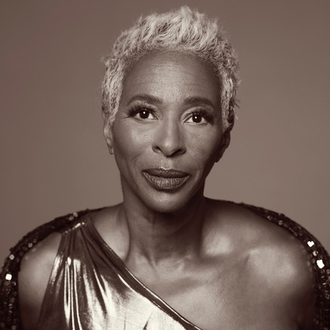 Shakura S'Aida
Incoming Director
Shakura S'Aida is an award-winning performer, who has travelled the globe for more than two decades, connecting and inspiring audiences with her powerful vocals. An undeniable talent and an advocate for human rights, her artistic work reflects that which impacts and connects us all: Community, life, and love. "I believe we all have a responsibility to look after each other," says the Toronto-based artist. "I see, create, and use music as a way to bring people together."
A central figure in Toronto's music scene, the Brooklyn-born, Swiss-raised entertainer has garnered not only an international recording and touring career but has shone on the theatre stage as star and creator of the four-woman tribute to Nina Simone, The Nina Project, and in roles on-screen including as Lena, member of the beloved "Jazzagals" in the acclaimed series Schitt's Creek, and most recently as Cora Lewis, mother to Batwoman in DC Comics / Warner Brothers hit series of the same name.
With her first new album in ten years, Shakura is back with Hold on to Love; this time in the producer chair alongside co-producers Donna Grantis (Prince/3rd Eye Girl), Keb' Mo, and Roger Costa (Jeff Healey).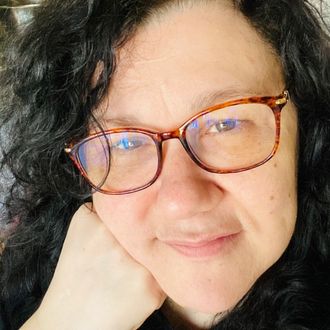 Jo Proulx
director
Term ends 2024
Radio producer Jo Proulx (French/Abenaki) created the weekly French-speaking radio show ICI INDIE on 105.1 FM that exclusively plays music by Indigenous artists. The idea of this show came after realizing that Indigenous musicians are often automatically boxed into the traditional Indigenous flute-and-drum genre. Indigenous musicians have always been part of the mainstream music industry, including Folk music, but are often not acknowledged. ICI INDIE spins all genres (Folk, Americana, Country, Dance, Punk, Rock, Hip Hop) to break that stereotype. In April 2022, Jo founded Aki Media, a radio promotion and tracking company that promotes Indigenous artists beyond genres. Current artist roaster includes several Folk artists: Digging Roots, Amanda Rheaume, Julian Taylor, and Morgan Toney.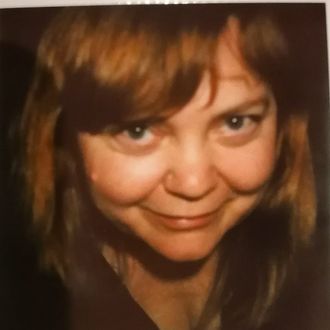 Sherry Sinclaire
director
Term ends 2024
Sherry Sinclaire has been working in the Canadian music and entertainment industry for over 25 years, with more than a decade focusing on digital content. For the past five years she has been operating and running her own company, Sinclaire Creative Solutions, which offers business strategy, label management and marketing solutions, as well as, digital content delivery and rights management. Sherry manages award winning singer songwriter, Canadian folk music gem, Catherine MacLellan. Previously working at companies like Bell Media, TELUS, Virgin Records, MCA/Universal Concerts (now Live Nation) and TicketMaster has allowed her to develop relationships throughout the recording, concert, radio, press, television, film, and telecom industries. Sherry's skills in partner management, marketing, promotions, event management, digital content and business strategy; gives her the rare advantage of understanding how the industry works with content partners, product development, legal, and government regulatory bodies. Sherry is passionate about helping independent and developing artists who often benefit from her previous work with global acts such as Taylor Swift, The Rolling Stones, David Bowie, Janet Jackson and top television brands like HBO Canada, CTV, TSN, Space and Much.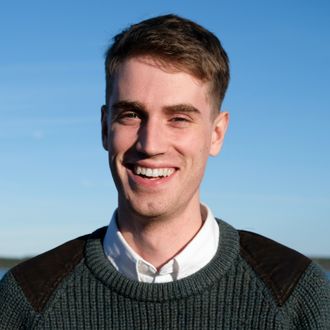 Chris Greencorn
director
Term ends 2024
Chris Greencorn is an arts administrator and academic based in Kingston, Ontario. He has been actively involved in the Canadian folk music industry practically all his life. Chris grew up at the centre of the Stan Rogers Folk Festival in Canso, Nova Scotia, moving through the ranks from volunteer to staff to executive – most recently as Artistic Director (2019 and 2020 event years). In that capacity, he booked the festival's first ever gender-balanced line-up. He was a board member for Home Routes/Chemins Chez Nous from 2018-21 and juries for industry organizations in several jurisdictions. Chris holds a master's degree in ethnomusicology from the University of Toronto and is now a PhD student in history at Queen's University, where he is studying the archival collections of Canadian women folklore collectors. He also runs a small artist & events services company called Seachange Music.