Lightning Talks are FMO's fun way of saying B2B, one-on-one, or speed meetings. These are individual online meetings that take place over zoom in the weeks leading up to the Folk Music Ontario Conference. 
Lightning talks are open to all registered delegates of the conference, and sign-up information will be sent out to the email you provide on your registration the week of September 22nd, 2023.
Lightning Talks Meeting Dates: October 2-5, 2023
Register for the conference for more information!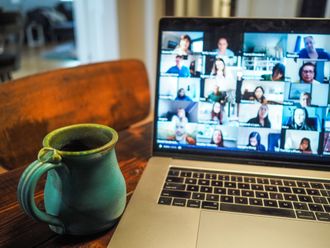 WHY ONLINE? AND WHY BEFORE THE CONFERENCE? 
By holding these meetings ahead of time, participants are given the chance to connect with industry experts and other conference attendees before the event begins. There are many benefits to this model:
All participants will know ahead of time who they will be meeting with, and will be provided with contact lists and website links. With this information, each attendee and expert can the make the most of the speed meeting by researching ahead of time and coming prepared with questions and answers 
Participants can take the meetings wherever is most convenient and comfortable for them, making for a more natural and relaxed conversation.   
Rather than taking place in a conference room with dozens of other conversations happening at the same time, All meetings will be truly one-on-one thanks to Zoom's Breakout Rooms. Your meeting time will be quiet and conducive for purposeful conversation. 
When not in a breakout room, both experts and participants will be grouped together in the LIGHTNING TALKS lobby, where they can engage in further networking!  Getting to know some faces before the event is a great way to make your conference experience all the more fruitful.  
Should certain meetings not pan out, or have to be cancelled/postponed, FMO will schedule a "Round 2" following the conference to close the loops and ensure all who were looking to connect are able to do so
I'M INTO IT! HOW DOES IT WORK? 
A traditional 'speed meeting' event would see participants gather in a room and move from table to table, meeting a new expert at every seat. Online, it is very much the same! Each speed meeting lasts 7 minutes. At the end of the 7 min, attendees will return to the group call before being placed into their next breakout room. The event continues until the allotted time is complete.    
The Online Pre-Conference LIGHTNING TALKS will work like so: 
FMO will gather a group of presenters and industry experts and present them with bios and links on the conference website.  
All meetings will take place during set dates and times, and will be done in groups rather than one-off individual meetings.  
All Showcase artists and conference attendees will be sent a signup form for LIGHTNING TALKS. This form will allow participants to note which experts they'd like to speak to, and which topics they may want to cover.  
FMO will schedule all meetings for participants within the set times/dates laid out in the signup form and website. There are only so many slots available, and we will schedule you with as many of your chosen experts as we can.   
All participants will be sent the following prior to the event:  

A calendar invite with Zoom link and specific timing  
A contact list of all experts for follow up  
A spreadsheet of the meeting schedule for easier planning  

Meetings will happen on a strict schedule.  For each 10 minute block of time, participants will be placed in breakout rooms with their scheduled expert. Once the time is up, all parties will be automatically sent back to the waiting room for the next slot  
Attendees may drop in and out based on their, or stick around in the "waiting room" to chat and network with other participants  
All attendees and experts are encouraged to get to know each other's faces, and create connections leading up to the in-person conference!