A to B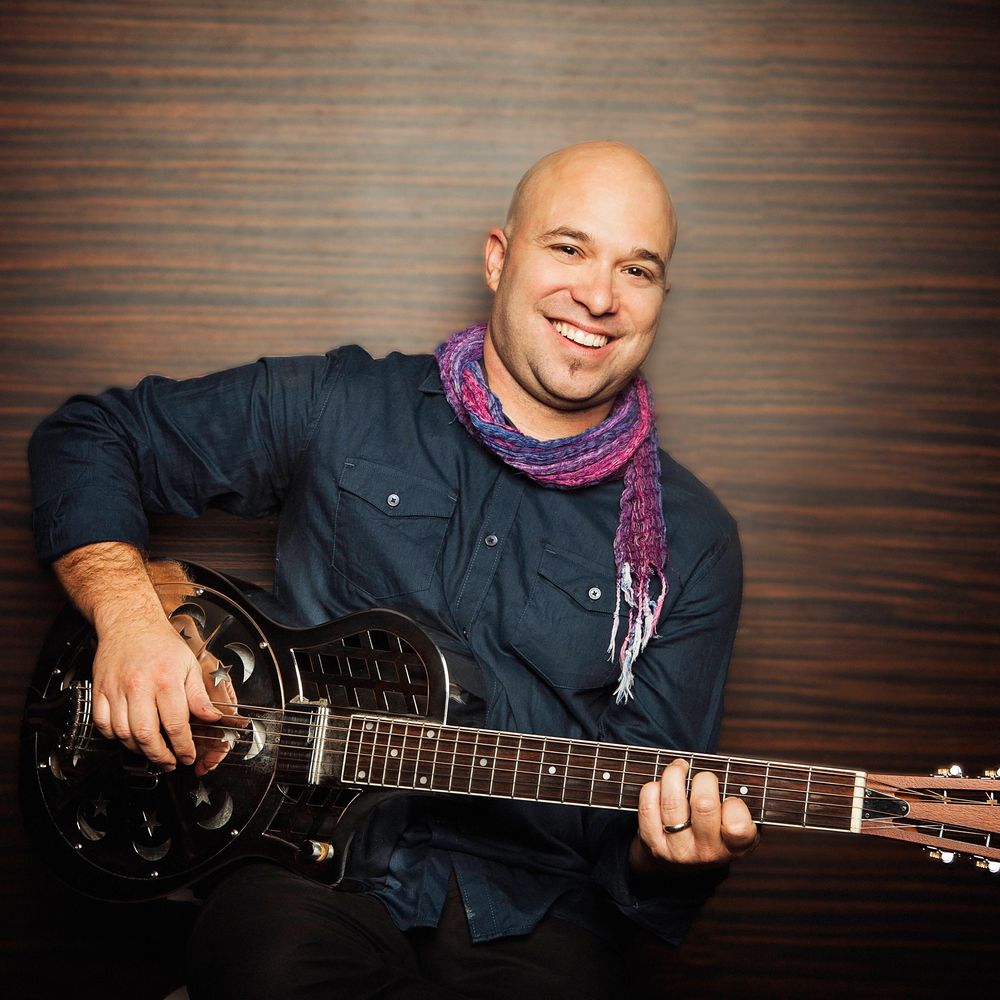 Aaron Lightstone
2:30PM - 3:30PM - Know Your Rights, Find Your Royalties - Suite 200, 3rd Floor
Aaron Lightstone is a bandleader, multi-instrumentalist, producer, composer, certified music therapist, and Registered Psychotherapist. Aaron is best known as the founder, band-leader, guitarist primary composer and oud-player of Jaffa Road, one of Canada's leading intercultural ensembles. Aaron along with CMRCI co-founder Justin Gray is the composer and producer and producing a 6 album collection of inter-cultural relaxation music for medical settings (released by the Room 217 foundation). This project involved over 25 musicians from nearly every continent, and won the award for Innovation of the Year at the 2022 McGill International Palliative Care Conference. In addition to his work as a music therapist, producer, and bandleader he is also a founder and director of the Canadian Musician Royalty Collection Initiative ( CMRCI). CMRCI is a group of independent Canadian musicians, who are dedicated to developing resources and training programs that demystify the complexities of the royalty collection eco-system for Independent Canadian musicians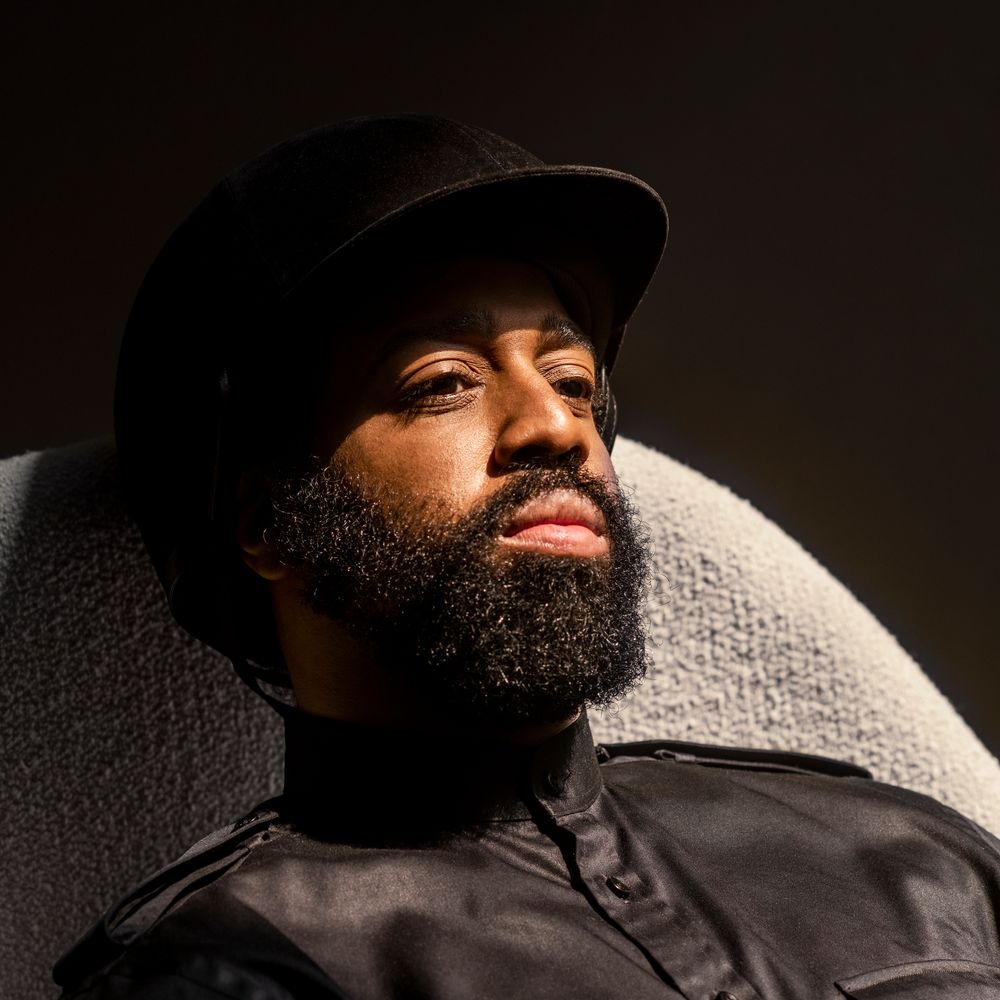 AHI
11AM - 12PM - SOCAN Songwriting Masterclass - Suite 300, 3rd Floor
With a voice like "gravel on silk", Brampton-born singer-songwriter AHI (pronounced "eye") has learned to balance his instrument's power across a colourful landscape of tightly-crafted lyrics, driving rhythms and catchy melodies, propelling him to the forefront of the contemporary Folk/Roots scene. From charting on Spotify, Apple Music, and Amazon, to delivering captivating performances on CBS & NPR Tiny Desk and touring internationally with Mandy Moore and Milow for his latest studio release Prospect, AHI has quickly amassed over 80M streams worldwide. The album has received glowing reviews from Billboard, Blues and Soul Magazine (UK), Rolling Stone (Germany), and American Songwriter (US); and enjoyed airplay on SiriusXM, NPR, BBC Radio 2, CBC Radio One, and countless radio stations across the globe. Meanwhile, AHI's voice has been featured in film and TV for IKEA, Telus, Ralph Lauren, Starbucks, MTV's Teen Mom, Hawaii Five-0, and many more. Most importantly, here at home, Prospect earned AHI his second JUNO nomination for Contemporary Roots Album of the Year and his first-ever Polaris Prize nod, establishing him as one of Canada's most exciting new voices.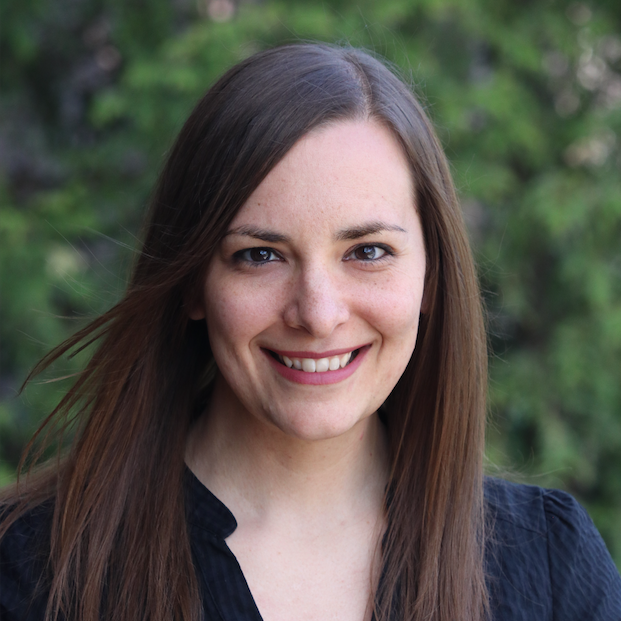 Amie Therrien
11AM - 12PM - Music Managers Meetup & Peer Session, Presented by Music Managers Forum Canada - Prime Minister's Suite, Room 2216
Amie Therrien is the Executive Director of MMF Canada, a non-profit organization that supports managers and self-managed artists with professional development, mentorship, and networking opportunities as well as advocating on their behalf to the government and the community at large. Prior to MMF Canada, Amie was the owner of Balsam Pier Music, an artist management and development company where she worked primarily with folk, roots, and Americana artists including The Young Novelists, The Bombadils, and Mike Edel. She has also worked in marketing and management at Coalition Music and as the Programming Coordinator for Folk Alliance International. Amie has also been involved on the boards of Folk Music Ontario, MMF Canada, and is an alumna of the Artist Manager Program with Canada's Music Incubator. Based in Toronto, Amie is a citizen of the Metis Nation of Ontario, a part-time runner, kayaker, meditator, beader, and the proud owner of a Masters degree in Civil Engineering.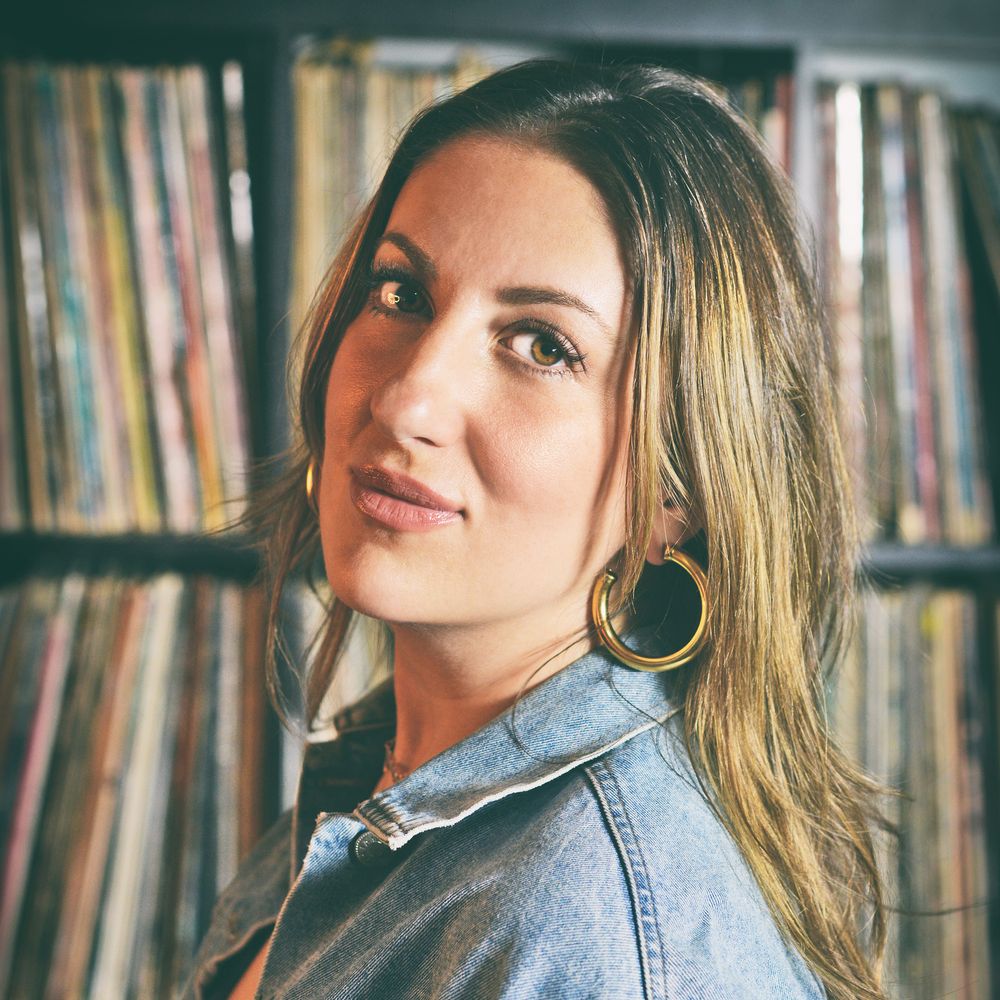 Anna Ruddick
11AM - 12PM - How to Make a Living As An Artist Without Destroying the World (And Yourself) - Suite 200, 3rd Floor
Anna Ruddick is a graduate of McGill university's Jazz Performance program and postgraduate studies in Arts Administration and Cultural Management at Humber College. In her young career, Anna has risen to become one of the most in-demand and versatile bassists in Canada. She has performed on more than sixty studio and live records spanning across many genres and has been touring internationally for over 15 years with a who's-who of Canadian and international artists, including Randy Bachman, Bry Webb, Paul Reddick, City and Colour, Fefe Dobson, Amanda Rheaume, Ben Caplan, Erin Costelo, and Ian Blurton's quartet Future Now. After well over a decade as a full-time working musician, Anna grew her passion for improving the financial and emotional wellbeing of Canadian Music Industry workers into advocacy work with the Unison fund and other like-minded organizations. Since 2020 Anna has been a guest speaker for numerous music organizations, events and podcasts, most notably Conscious Economics, Folk Music Ontario, Small World Music, The Northern Power Summit, BreakOutWest, Canadian Music Week, and the Canadian Country Music Association.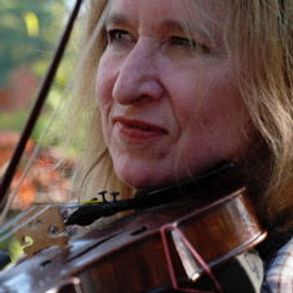 Anne Lederman
11:30AM - 12:30PM - Music Educator Peer Session - Suite 400, 3rd Floor
Originally from Manitoba, Anne Lederman is a fiddler, singer, mutli-instrumentalist, composer and playwright. She has released 5 CDs of original and traditional Canadian songs and has played on dozens with other artists. Anne was a founding member of ground-breaking ensembles Muddy York, The Flying Bulgar Klezmer Band, Kalimba Kalimba, Eh?!, and most recently, Portage, whose new CD has just arrived! She is especially known for her work with Indigenous fiddle traditions (recording elders, youth mentorship and international performances and workshops) but is also involved in several styles of Celtic-Canadian fiddling as well as Klezmer, African and Norwegian musics. Anne composes and performs for theatre (Barndance Live!, The Outdoor Donnellys, Spirit Horse, Drawer Boy and her own play, Spirit of the Narrows). She has been an educator all her adult life--fiddle lessons and workshops at home and abroad, singing ensembles and world music in general. Anne was the founding Artistic Director of Worlds of Music Toronto and World Fiddle Day Toronto. In 2016 she received the Estelle Klein Award from FMO.
Bob Wiseman
3PM - 4PM - Workshop: Film Scoring - Windsor Club, Mezzanine Level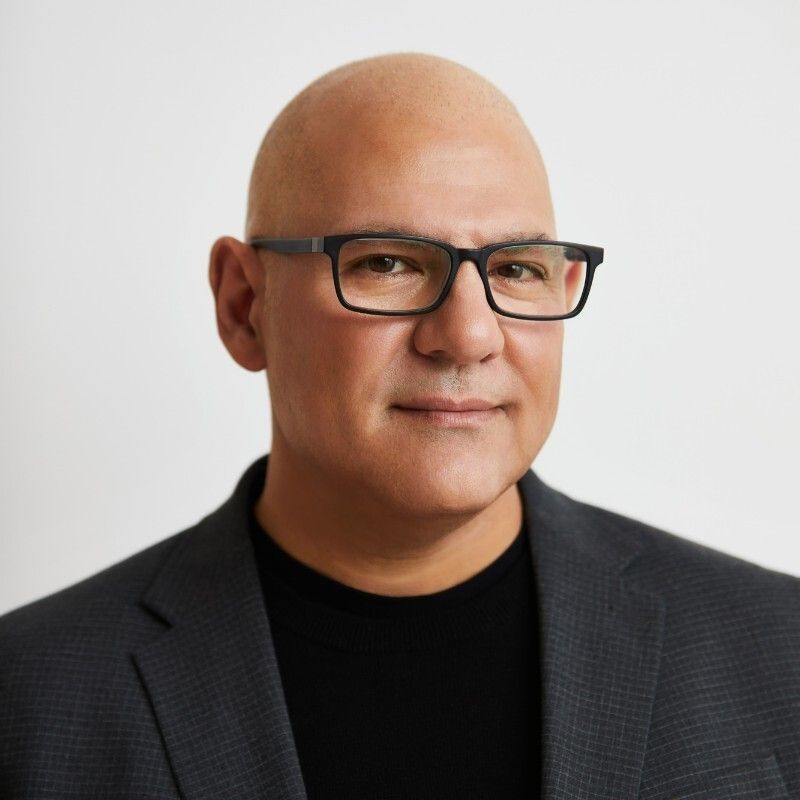 Burt Gidaro
2:30PM - 3:30PM - Know Your Rights, Find Your Royalties - Suite 200, 3rd Floor
Burt is a passionate Canadian Entertainment Lawyer with extensive music industry, film, television, OTT, and agency/marketing law experience. He began his entertainment career in the business affairs department of Breakthrough Films & Television. He was then recruited by EMI Music Canada to serve as the Head of Business Affairs. He subsequently served in the business affairs department of Universal Music (Canada) and later served as General Counsel to PolyGram Entertainment's Canadian affiliate ("Once Were Brothers, Robbie Robertson and The Band"). Burt's career has been focused on the cultivation of relationships and building partnerships through growth-driving deals. He is also a musician and a lover of film and television, no matter what medium delivers them.
C to H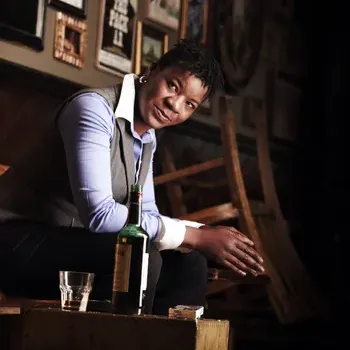 Cecile Doo-Kingue
12:30pm - 1:30PM - Table Ronde des artistes et de l'industrie de la musique francophone - Suite 400, 3rd Floor
Award-winning artist Cécile Doo-Kingué is considered one of Canada's finest guitarists and singer-songwriters. First generation from Cameroon, the NYC-born Montrealer has released four albums to critical acclaim, received 8 Maple Blues Awards nominations and has extensively toured domestically and internationally, including most major folk, blues and jazz festivals in Canada, earning a reputation for blistering live sets, strong social commentary and guitar prowess. She has opened for, shared a stage and/or recorded with Montreal Jubilation Choir, Canned Heat, Angelique Kidjo, Ruthie Foster to name but a few.
In 2008, Cecile and Gern Vlchek co-created Chick Pickin' Mondays, offering a safespace and equitable gig for women and genderqueer artists. Cécile has since expanded the concept to curate and present private showcases at music conferences including FMO and Folk Alliance International.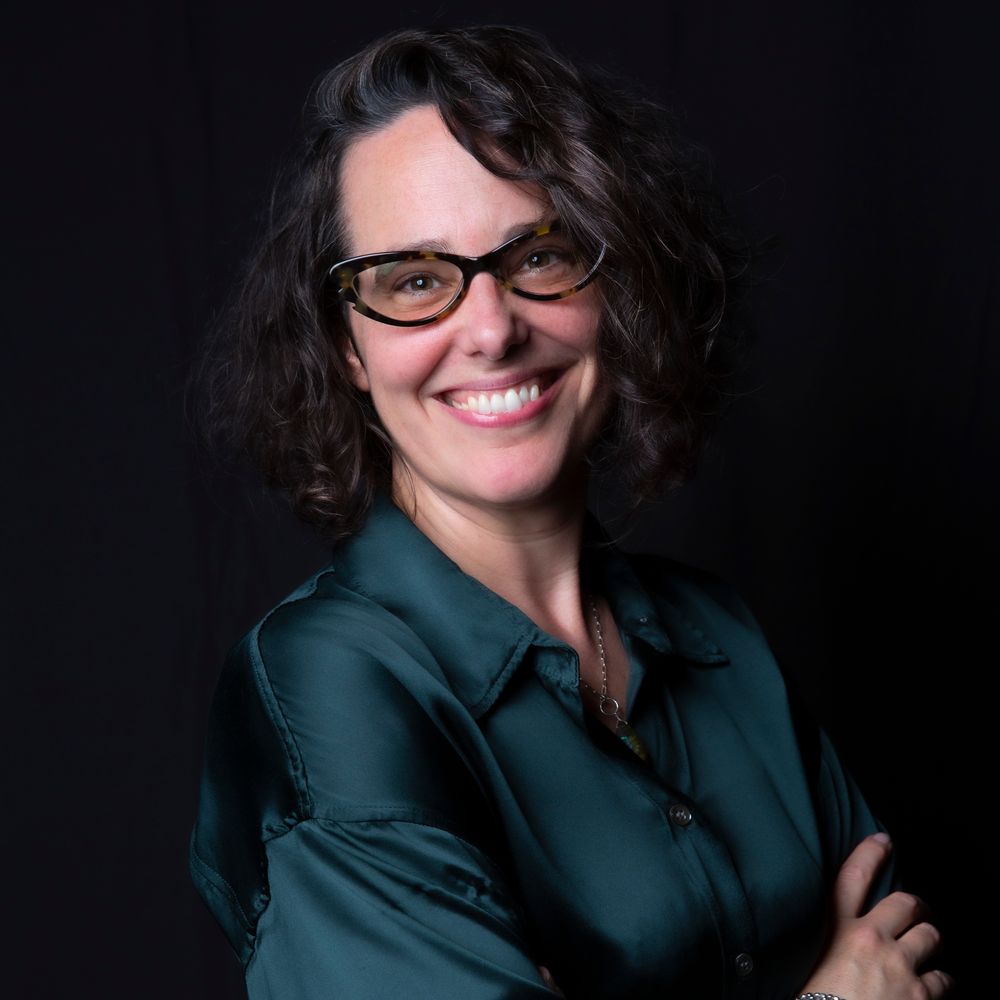 Danielle Devlin
1PM - 2PM - Booking Folks, Booking Folk - Suite 200, 3rd Floor
Danielle Devlin, Agent and Manager, Canis Major Music LLC (Sheldon, Vermont, USA). Canis Major Music is focused on internationally touring artists that perform with heart, enthusiasm, and outstanding talent, touring them across the United States and Canada. Danielle is passionate about all forms of traditional dance and music, especially Celtic and French rooted forms, with a special affinity for vocal traditions, having trained in classical voice. She is a board member with Halcyon Arts, former Treasurer and board member with Young Tradition Vermont; and serves as Artistic Director for New World Festival. Having built a strong foundation working in the arts as a booking agent in global roots and folk music representation, coupled with her experience in development and administration for theaters, she is uniquely poised to represent artists with integrity and an open, collaborative approach.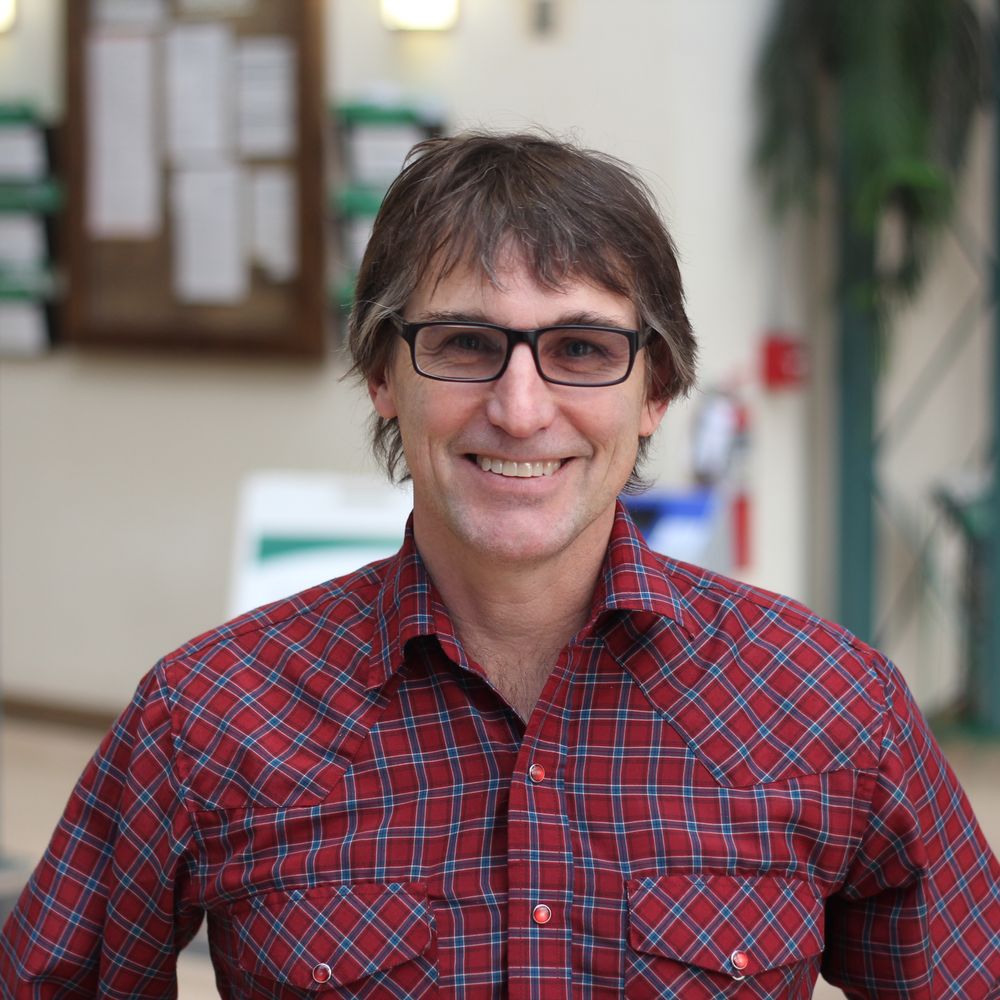 Danielle Devlin
11AM - 12PM - Meet the ADs - Title TBC - Suite 300, 3rd Floor
Devin Latimer is artistic director of Trout Forest Music Festival in northwest Ontario where he books approximately 30 Canadian acts for the 3-stage annual festival taking place on the second full weekend of August. He is also a faculty member in chemistry at the University of Winnipeg focussing on green organic chemistry and environmental communications, as well as a struggling bass player with Winnipeg music collectives Leaf Rapids and the Juno winning Nathan Music Co.
Edith McLaren
11AM - 12PM - House Concerts Peer Session - Suite 400, 3rd Floor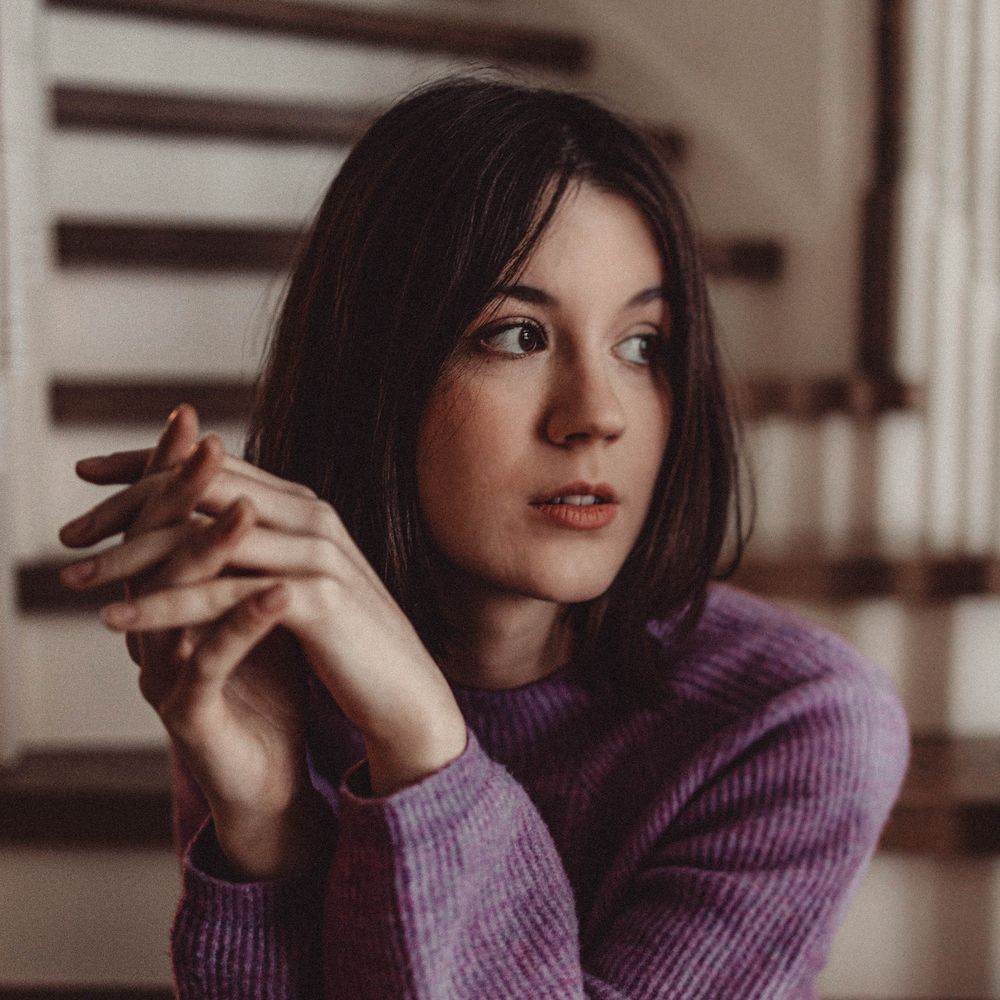 Emma Lamontagne
1PM - 2PM - Your Guide to Grant Writing - Suite 200, 3rd Floor
Canadian artist Emma Lamontagne landed a single's deal in 2016, after winning Ottawa Bluesfest's She's The One contest. She recorded "I Don't Sleep" with songwriter/producer Robyn Dell'Unto, which racked up close to half a million streams. Just out of high school, she released her 2019 debut full-length, Uncomfortable Eye Contact. After earning an audio engineering degree and building a home studio, Emma is back with a new sound: lyric-focused folk-pop. Her recent lyrics carry more depth than ever before, but she can never get away from writing about dating and her onstage banter is hilarious. Go see her live for yourself.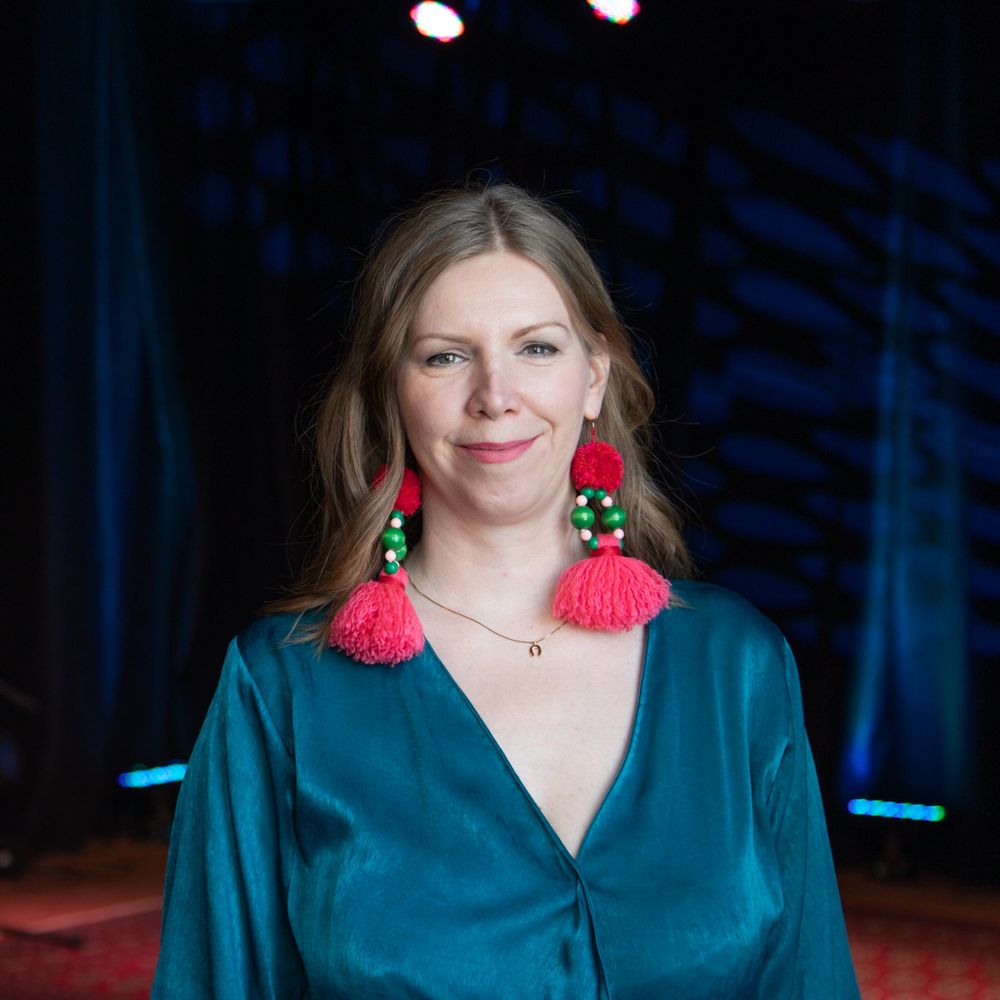 Ewelina Ferenc
1PM - 2PM - Booking Folks, Booking Folk - Suite 200, 3rd Floor
Ewelina Ferenc (she/her) is a Toronto-based folk singer, agent, and manager, born and raised in Poland.Since immigrating to Canada, Ewelina has performed regularly with Polky, presenting and promoting Polish and Eastern European music. Most recently, Ewelina graduated from Humber's Arts Administration and Cultural Management and started working as a booking agent and manager. She launched Sweet Beets Music agency in Toronto, focusing on folk and global music artists and promoting women-led and immigrant projects and Toronto-based artists.
Houtan Hodania
2:30PM - 3:30PM - Know Your Rights, Find Your Royalties - Suite 200, 3rd Floor
J to L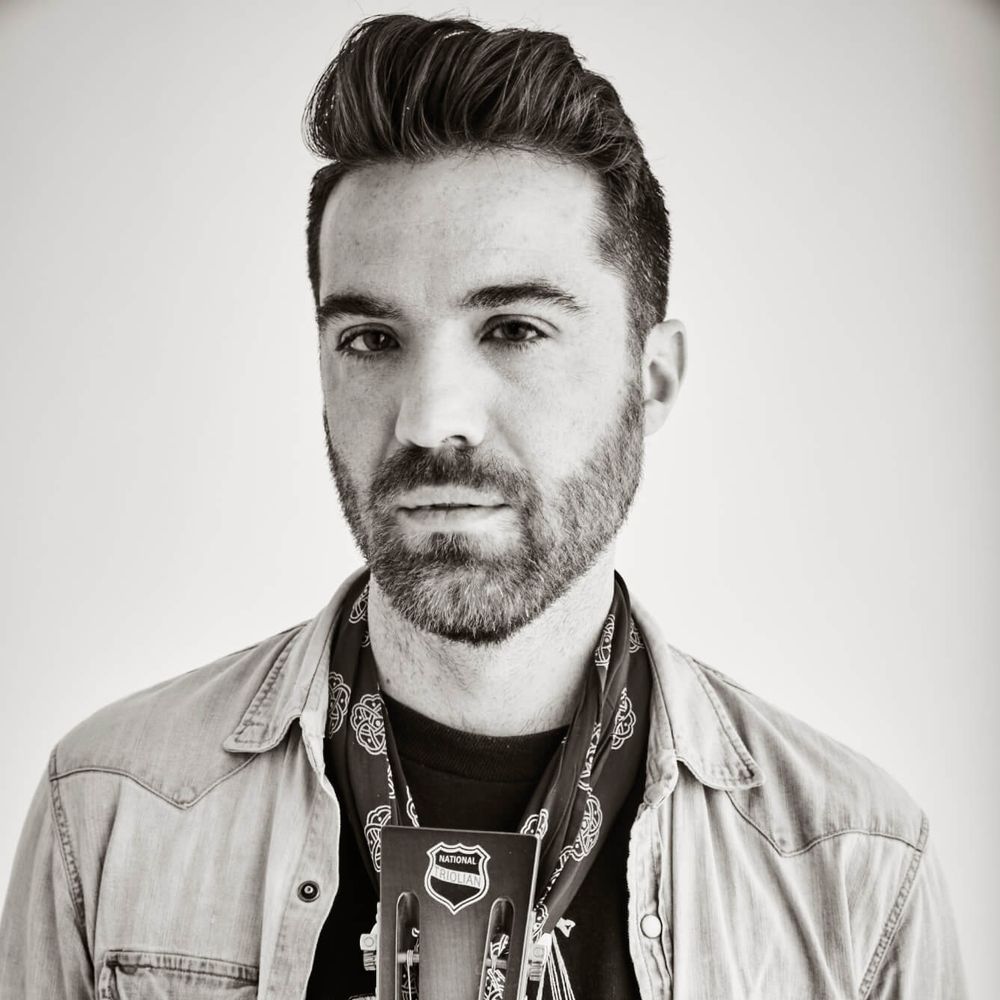 Joel Schwartz
2:30PM - 3:30PM - Know Your Rights, Find Your Royalties - Suite 200, 3rd Floor
Joel Schwartz-- Canadian Musician Royalty Collection Initiative - CMRCI. www.cmrci.ca Joel is a seasoned guitarist, multi-instrumentalist, and music producer of award winning records. With 20 years of experience as a professional musician, the BC native and now Toronto resident produces recordings for contemporary roots, folk, Americana, blues, and indie musicians. Joel has toured and/or recorded with: Birds of Chicago, Amelia Curran, Matthew and Jill Barber, Great Lake Swimmers, Royal Wood, Jessica Mitchell, Aviva Chernick, Andrea Koziol, Dione Taylor, Lydia Persaud, Jadea Kelly and many others. In addition to being an accomplished artist, Joel also shares his expertise as a mentor and instructor. He teaches Music Entrepreneurship at Sheridan College, serves as a Director with Music Royalty Organization CMRCI, and leads a vibrant artist community known as The Studio Songwriter. CMRCI is a group of independent Canadian musicians, who are dedicated to developing resources and training programs that demystify the complexities of the royalty collection eco-system for Independent Canadian musicians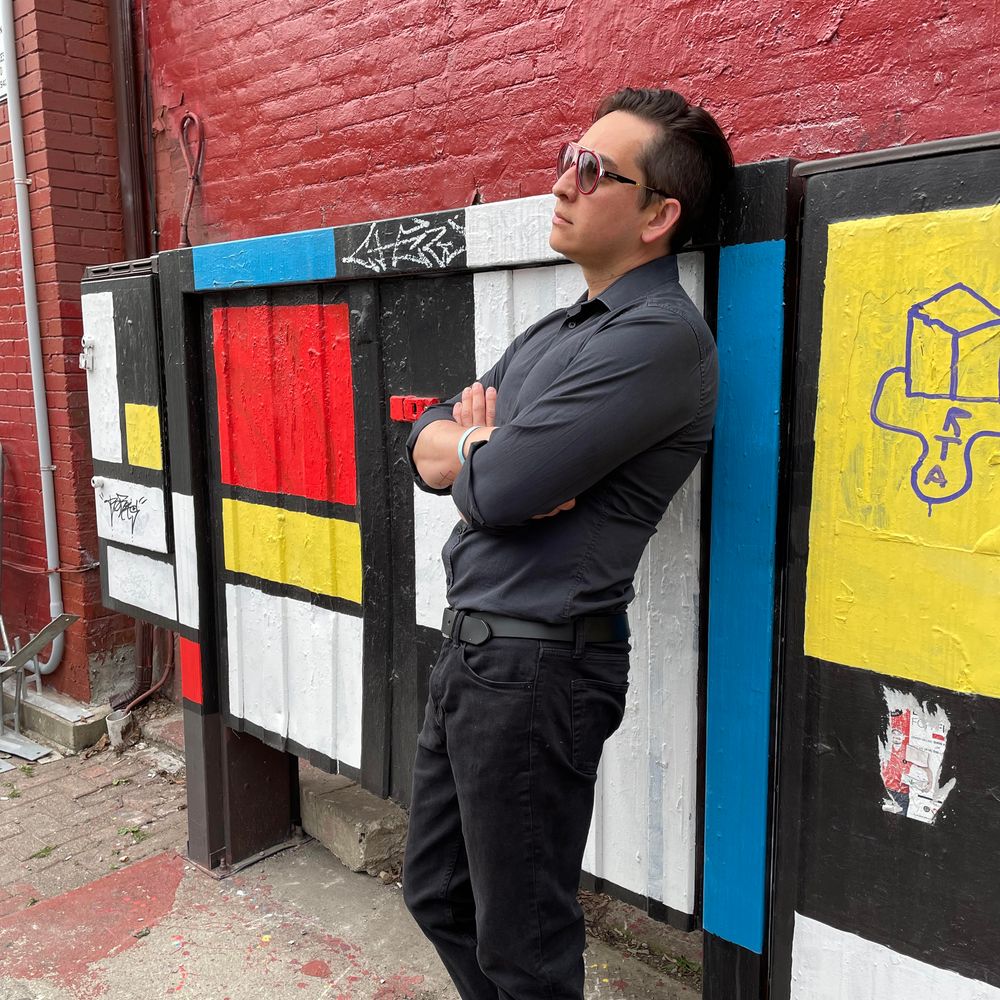 Jorge Raquena Ramos
11AM - 12PM - How to Make a Living As An Artist Without Destroying the World (And Yourself) - Suite 200, 3rd Floor

3:30PM - 4:30PM - Latin(x) Artists and Music Industry Peer Session - Suite 400, 3rd Floor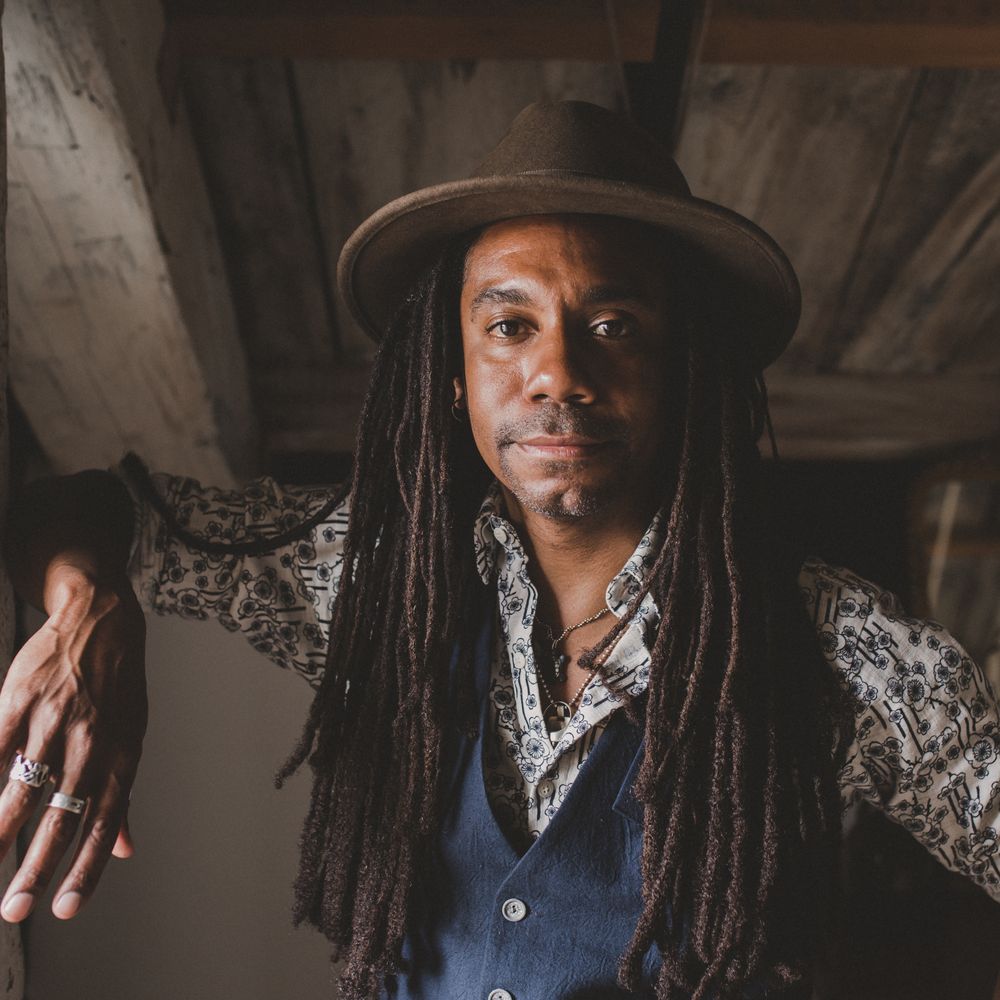 Julian Taylor
1PM - 2PM - Black Artists & Music Industry Peer Session - Suite 400, 3rd Floor
There are so many stars in the music world that shine only for a moment. And there are stars that rise and fall, but the heat of some stars can't be contained and must rise again. Toronto-based singer-songwriter Julian Taylor is one of those phoenix-like stars. His first moment in the sky started and ended with the hitmaking band Staggered Crossing. After their breakup, Julian could have walked away, satisfied with that bright, brief moment. Instead, he went back to work, starting at the bottom, playing in cover bands, working bars, running an open stage as a solo artist. There were moments of impact when he formed the Julian Taylor Band and released two albums. But those were mere steps in the process. When he decided to strip his songs to the basics and go solo with his soul-folk 2020 album, The Ridge, his career rose over the horizon again and sparkled brighter than the first time. Mostly acoustic and sung in Julian's distinctive warm baritone, The Ridge earned him two JUNO Award nominations, one Canadian Folk Music Award for Solo Artist, five Native American Music Award nominations, plus a nomination for the Polaris Music Prize. In 2022, Taylor released his follow up album Beyond the Reservoir. It received a nomination from the Country Music Association of Ontario Awards in the Roots Artist of the Year category, a nomination for a JUNO Award in the Contemporary Indigenous Artist of the Year category, and two Ontario Folk Music Award nominations for Song of the Year and Performing Artist of the Year. "Julian Taylor's music is a beacon of hope in troubled times. His lyrics are thoughtful and inspiring, and his voice is both powerful and tender. This is music that will lift your spirits." (Canadian Beats) - by Wayne Arthurson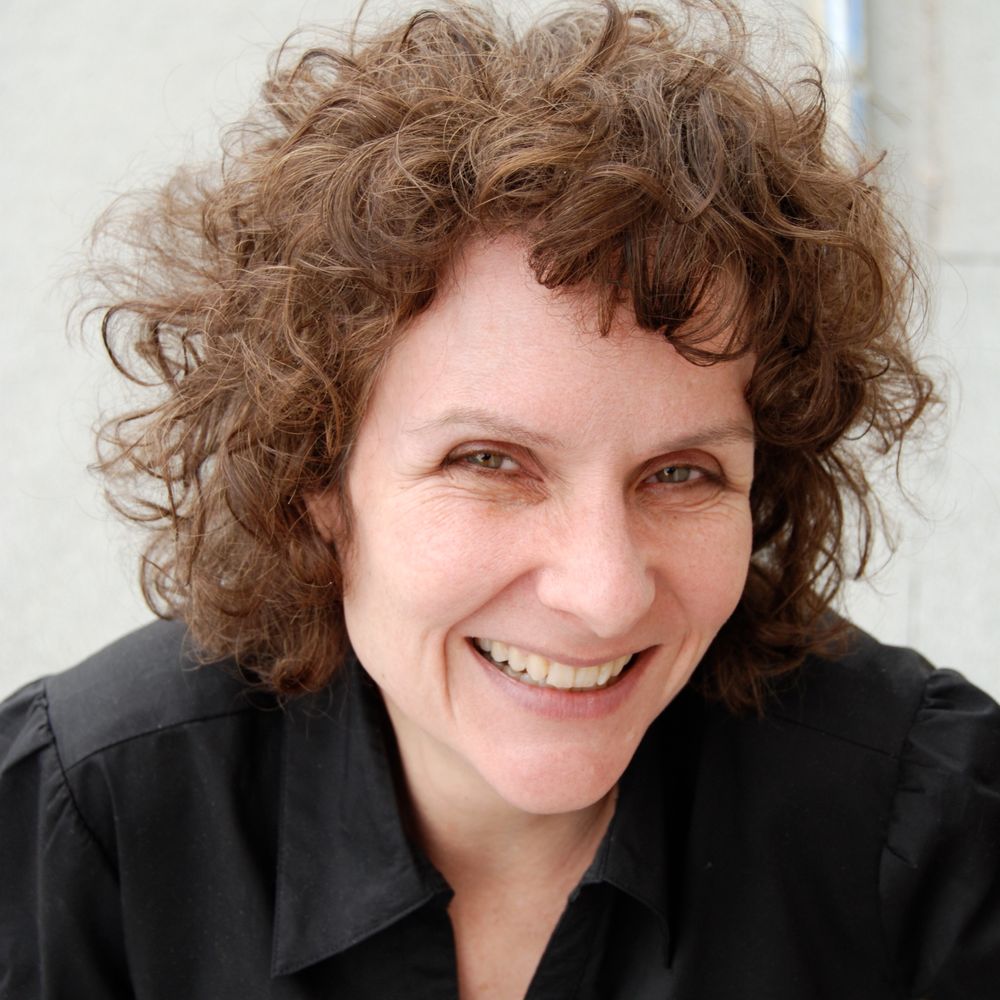 Kerry Clarke
11AM - 12PM - Meet the ADs - Suite 300, 3rd Floor
Community radio was Kerry's entry into the independent music world 36 years ago. She's artistic and marketing director of the 44 year 'post-folk' Calgary Folk Music Festival, the winter Block Heater festival and an off-season concert series. She spent some time on the skins in an all-female lo-fi band decades ago, is on several non-profit arts boards, has served on many arts juries, is a proud part of WRAD (western roots artistic directors) and NApresenters, co-founded Rwanda's KigaliUp festival, and produces/hosts weekly CKUA and CJSW radio programs when she's not traveling to conferences and festivals to see music from a vast range of genres.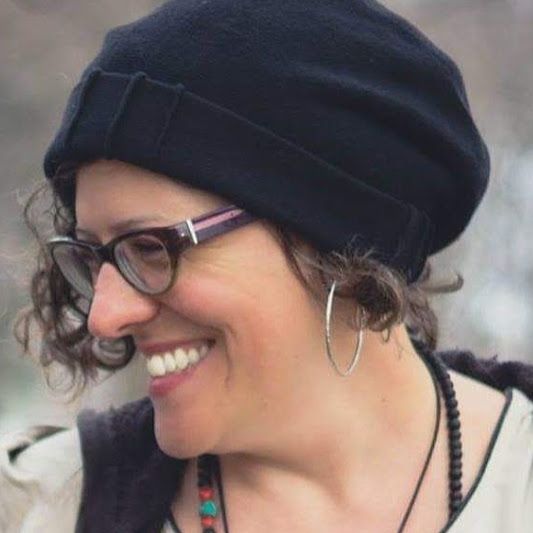 Kim Fry
No Music On a Dead Planet 11AM - 12PM - Suite 200, 3rd Floor
Kim Fry lives by the Atlantic ocean in Kjipuktuk/Halifax in Mi'kma'ki. She is a climate change specialist with the Halifax Regional Municipality and a co-founder, board member and coordinator for Music Declares Emergency Canada. Kim spent over a decade as an activist and environmental educator/naturalist working for a number of Environmental Organizations after doing two degrees in Environmental Studies at York University. Kim has worked as a music manager and was the recipient of the national David Suzuki teaching award (environmental inquiry) and an Elementary Teachers Federation of Ontario award for her environmental leadership. She has been coordinating the Canadian chapter of Music Declares Emergency Canada and organized the first ever Canadian Music Climate Summit. Over the last two years, Kim has become one of the go-to people in Canada for thinking about actions the music industry can take to address the climate and ecological crisis.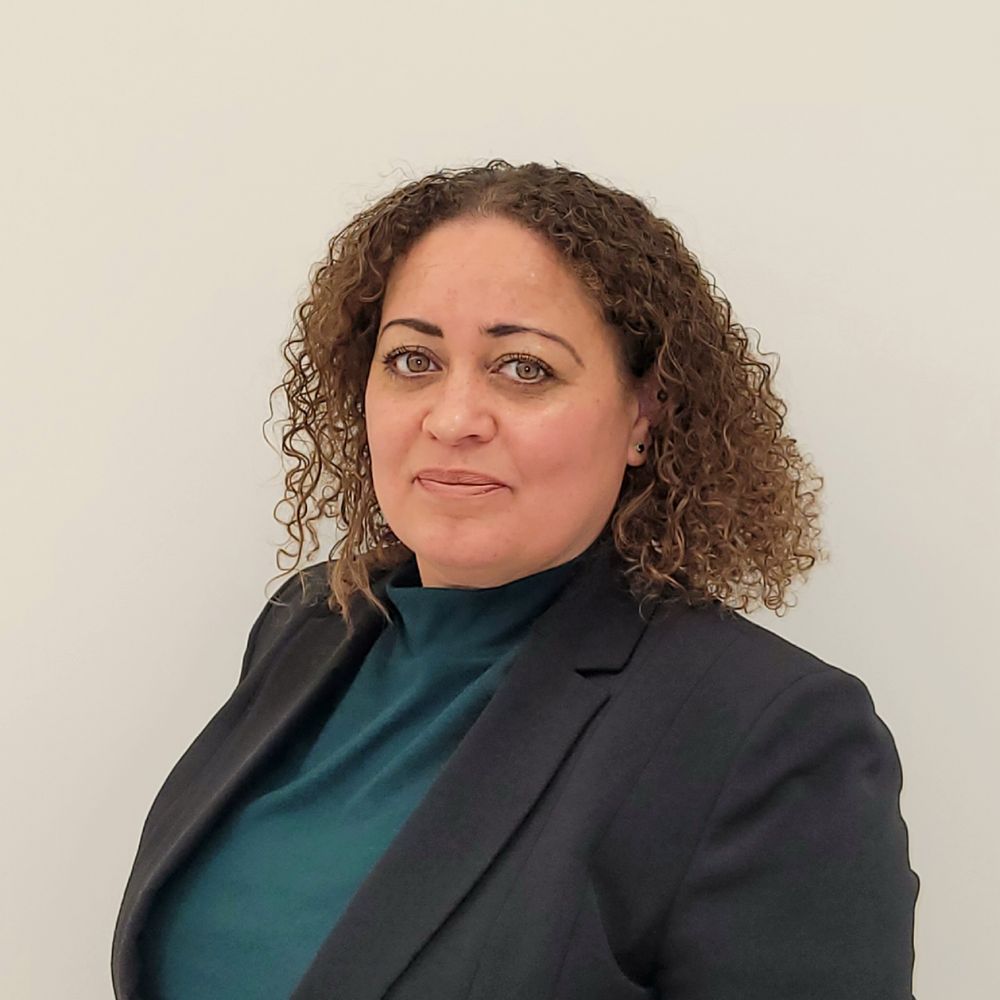 Liana White
2:30PM - 3:30PM - Know Your Rights, Find Your Royalties - Suite 200, 3rd Floor
Liana is the Executive Director of the Canadian National Office of the American Federation of Musicians of the United States and Canada (CFM). In addition to her position with the CFM, Liana is Chair's the Board of Women and Music Canada, and is a member of the Canadian Labour Congress Women's Caucus. In these roles, Liana has been serving the interests of professional musicians and labour for well-over 25 years. In her capacity as CFM Executive Director, Liana is involved in every aspect of the union's operations, some of which includes, lobbying for copyright reform, negotiating agreements benefitting musicians, and mentoring musicians in all aspects of their career.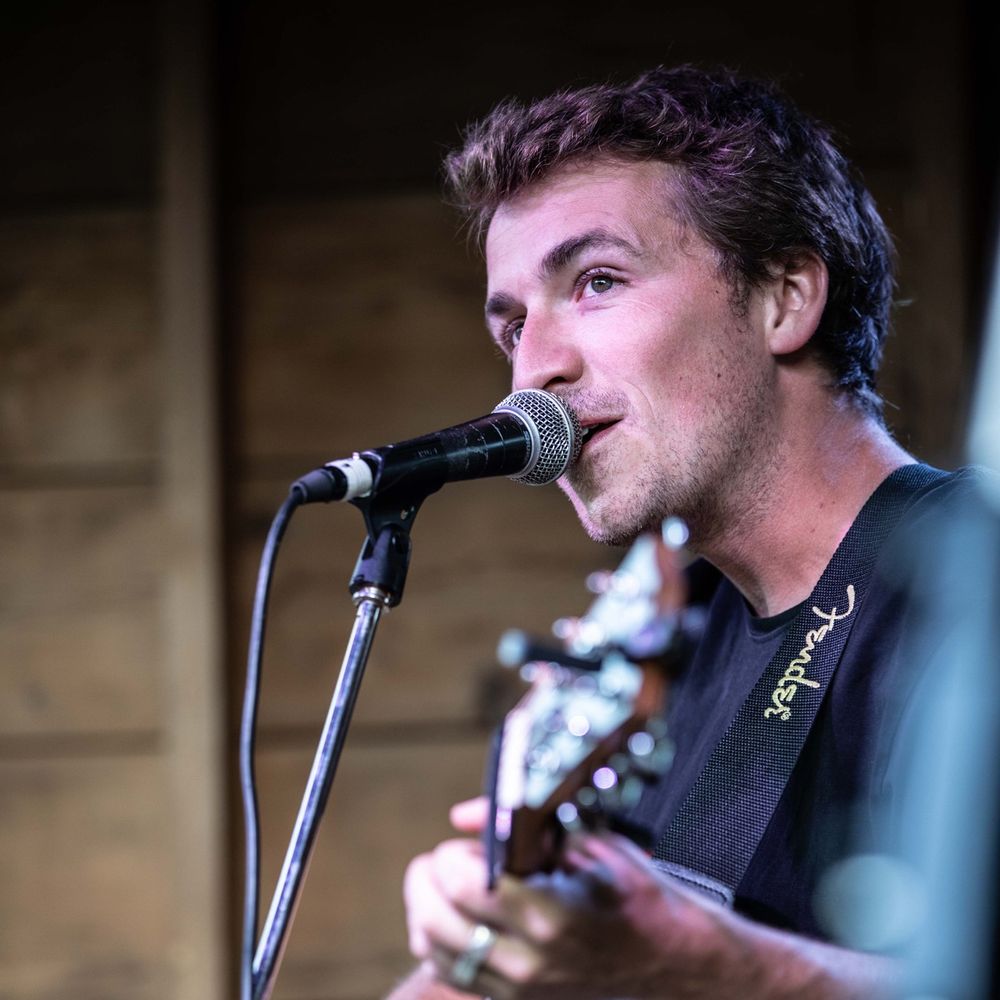 Luke Wallace
11AM - 12PM - How to Make a Living As An Artist Without Destroying the World (And Yourself) - Suite 200, 3rd Floor
Luke Wallace embodies a new wave of politically charged folk music, writing the soundtrack for a movement of people rising up to meet the social and environmental challenges of our times. You can find Luke at folk festivals all over the West Coast or leading rally-sing-a-longs at Canada's biggest Climate Marches. Known for his catchy songwriting and inspiring musical delivery, Luke continues using his music to amp up and inspire the folks fighting for a better world.
M to P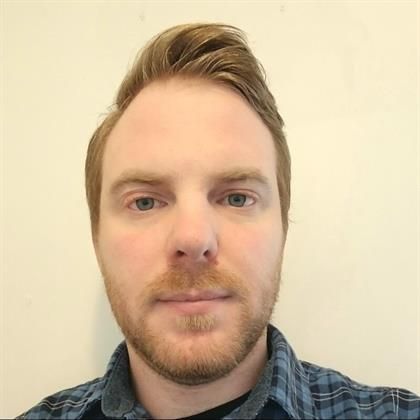 Max Merrifield
1PM - 2PM - Your Guide to Grant Writing Suite 200, 3rd Floor
1PM - 2PM - Your Guide to Grant Writing
Suite 200, 3rd Floor
11AM - 12PM - Meet the ADs
Suite 300, 3rd Floor
Max Merrifield is a Northern Development Advisor with the Ministry of Northern Development, working in Sudbury, ON. In this role he promotes, delivers and administers funding programs of the Northern Ontario Heritage Fund Corporation, an agency dedicated to economic development in Northern Ontario. The NOHFC's vast array of programs includes a Community Events program, which supports numerous festivals and events in Northern Ontario. He also works with businesses, non-profits, First Nations, and municipalities to help them achieve their larger expansionary or economic development related goals. He has an extensive background in festivals, events and live music from his work prior to joining the public service.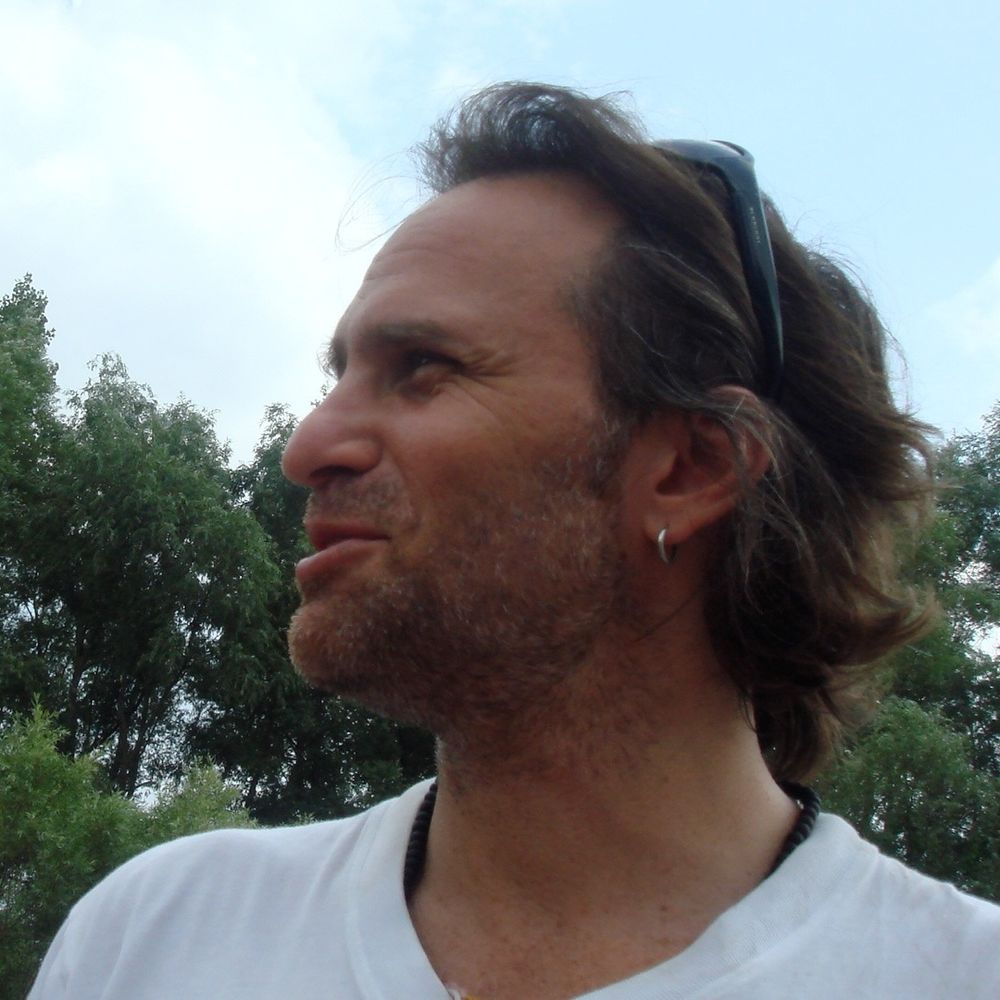 Michael Perlmutter
12PM - 1PM - Where Does 'Folk' Fit in Film? - Windsor Club, Mezzanine Level
President, instinct entertainment. Michael has placed thousands of songs in TV shows, films and documentaries, seen and heard around the world. Michael has been working in the music/film/TV industries for 20+ years. Select TV credits: Orphan Black Echoes, The Handmaid's Tale, From, Circuits Breakers, Spinning Out, Mary Kills People, Degrassi, Vikings, Queer As Folk. Select Film credits: Bride Hard (Rebel Wilson), Crisis (Gary Oldman, Evangeline Lilly, Armie Hammer), Arbitrage (Richard Gere, Susan Sarandon), Firestarter (Zac Efron, Gloria Reuben), We Forgot To Break Up (Lane Webber, Daniel Gravelle, June Laporte). Select Special Projects: Highlight reels for CTV's Olympic Broadcasts (Vancouver and London), curating the Canadian Music Café during The Toronto International Film Festival, licensing + administration for The National Music Centre (Calgary), Canadian Museum of Human Rights (Winnipeg), Canadian Songwriter's Hall of Fame. Michael has been asked to moderate and speak on panels around the world: Poland, Sweden, Iceland, Finland, Norway, Miami, New York, Cannes, Calgary, Halifax, Toronto. Michael is the president of the Guild of Music Supervisors, Canada, is an avid Toronto Maple Leafs hockey fan and loves chocolate.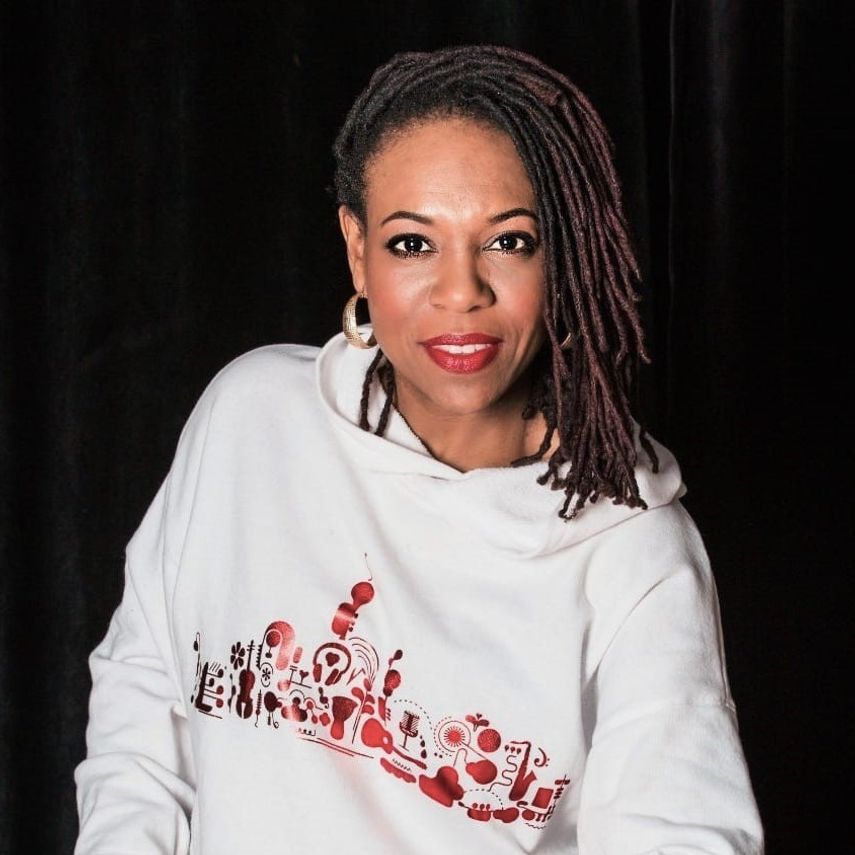 Michelle Allman-Esdaille
12PM - 1PM - Where Does 'Folk' Fit in Film? - Windsor Club, Mezzanine Level
Michelle Allman-Esdaille is the founder and owner of The Hook & Company, a Toronto based artist service marketplace for creatives and freelance Artist Managers and Entertainment Specialists. Michelle is recognized as an artist strategist, consultant, industry speaker, mental health advocate and mindset coach specific to the creative space. Recently added to her roster, Michelle is the only recorded black female to own and operate her own sync agency in Canada under the business name The HOOK Sync Group. Since opening up her sync agency, she has already worked with Tyler Perry, Oprah Winfrey, Ava Duvourney to name a few. Being privy to race and gender biases within the music industry, it is important for Michelle to create spaces that are built specifically for underrepresented artists that fall in the BIPOC, LGBTQ+ and recognized as female community. Michelle has also been honoured with the position of Lead Operations, Lead Talent Acquisition and manages education and training at ADVANCE, Canada's Black Music Business Collective. To add to the list, Michelle is a Reiki practitioner and author of a collaborative anthology book entitled "You Have So Much Potential - Inspiring Generation Healing & Transformation" with 29 other doctors and practitioners.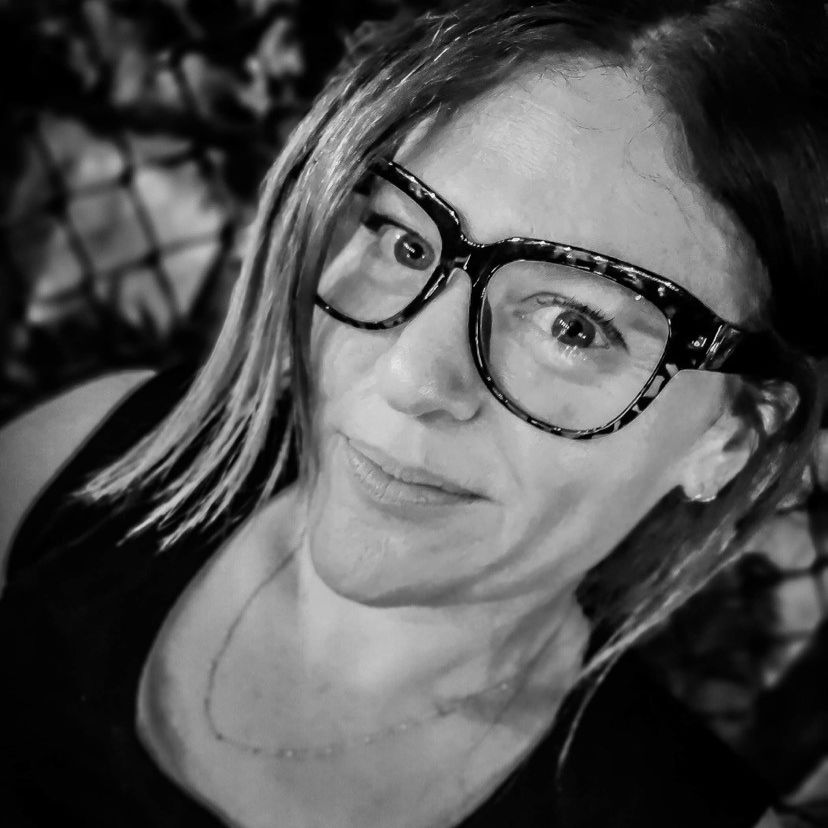 Michelle Holtzkener
1PM - 2PM - Your Guide to Grant Writing - Suite 200, 3rd Floor
Michelle is a program lead at the Ontario Music Office at Ontario Creates where she uses her wide breadth of music industry experience to help deliver the Ontario Music Investment Fund (OMIF) to a range of companies and organizations across Ontario's music ecosystem. Prior to joining Ontario Creates she enjoyed a successful 15 year career at EMI Music Canada in a number of roles including Manager, Creative and International. An active participant in the music community, Michelle is a previous member of various music-based working groups and former co-chair of the music video selection committee for The JUNOS. Michelle is also a passionate jigsaw puzzler.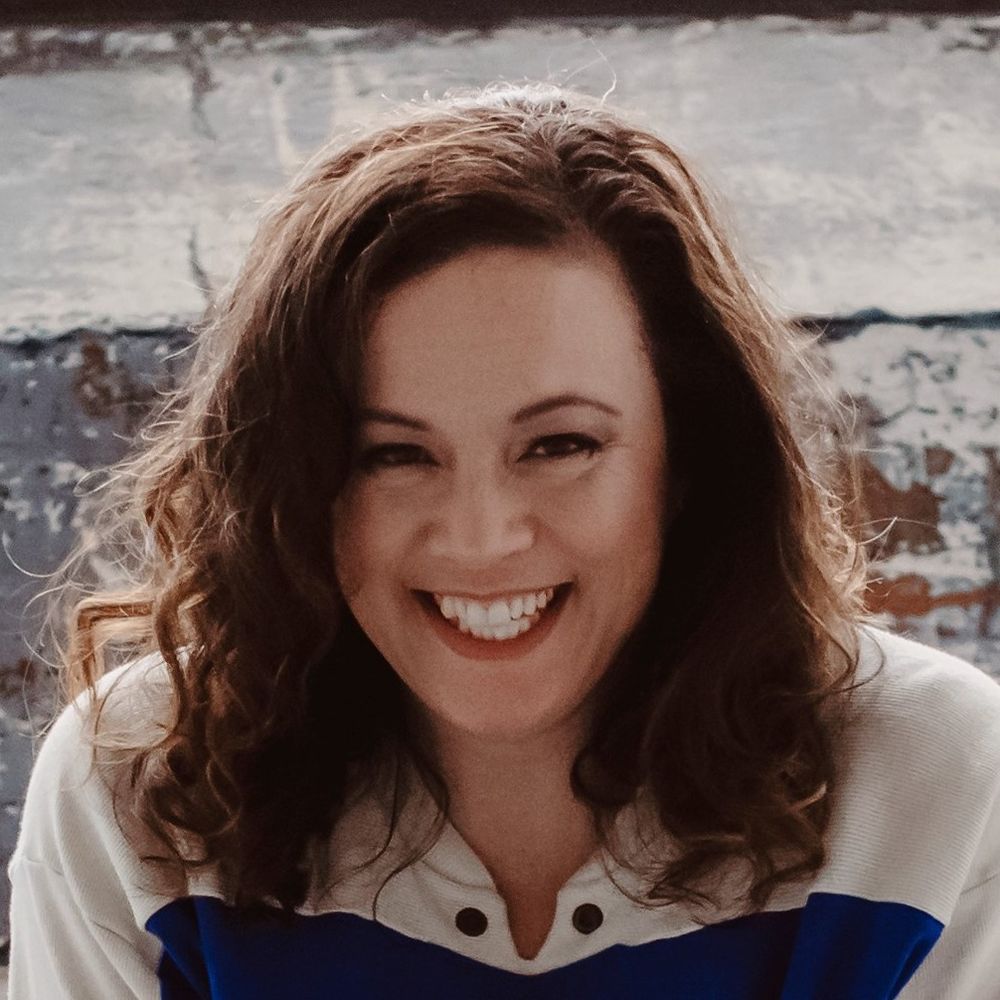 Michelle Shaevitz
11AM - 12PM - Meet the ADs - Suite 300, 3rd Floor
Michelle has been with Mission Folk since 1991, stepping into the role of AD in 2017. A huge proponent of community driven arts, she serves on the boards of Northwest Folklife and Folk Alliance West. When not in Mission, Michelle lives in Seattle with her husband, kiddo, and dog named Jack.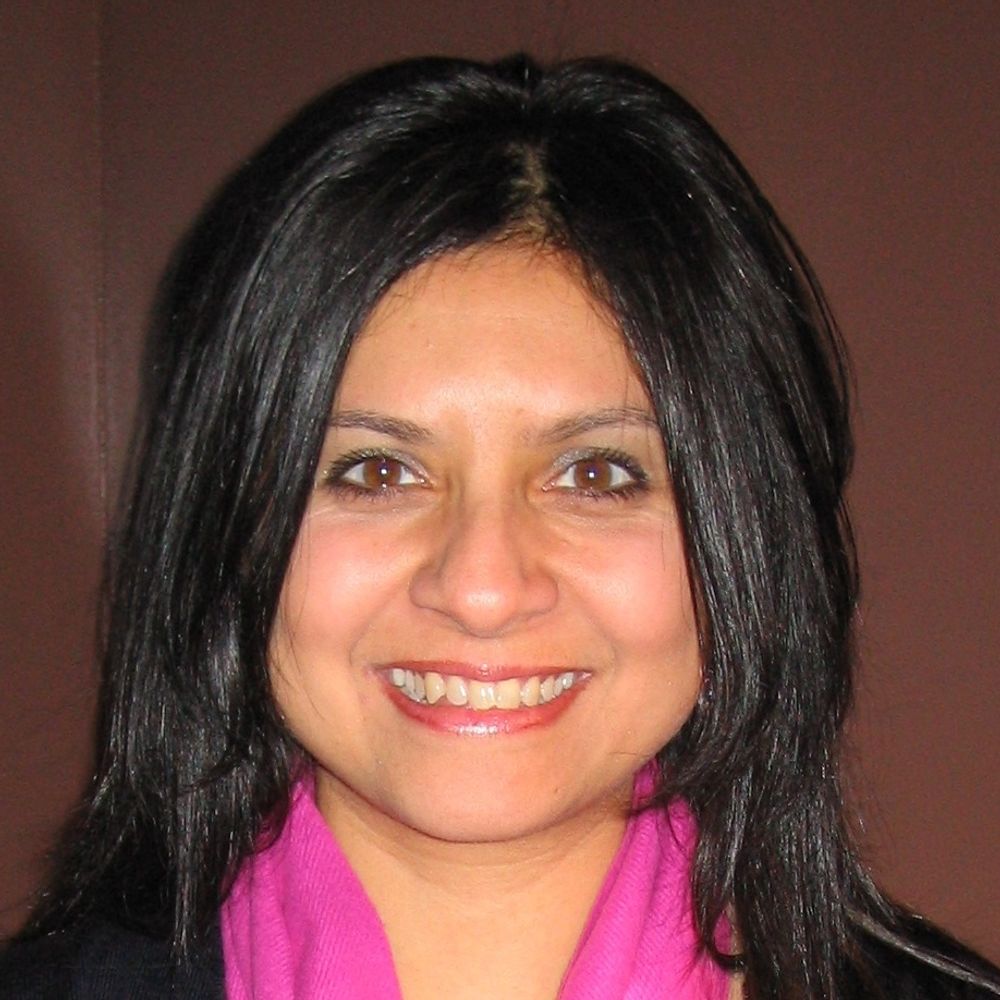 Neeta Ragoonwansi
2:30PM - 3:30PM - Know Your Rights, Find Your Royalties - Suite 200, 3rd Floor
Neeta is Executive Director of Folk Alliance International (FAI) and also serves as President of Music Managers Forum – US (MMF-US), a Global Co-Chair for Women in Music, Chair of the Diversity & Inclusion Task Force for the American Bar Association's Forum on the Entertainment & Sports Industries, and Co-Founder of NPREX (National Performing Rights Exchange). She has been an attorney and music business professional for over 30 years, serving as a strategic advisor, business development resource, and legal counsel to entertainment, nonprofit, and tech industry clients. Prior to her position as ED of FAI, Neeta was Senior Counsel, Legal & Business Affairs for Global Citizen, founding head of artist-label relations and legal counsel for SoundExchange, VP of Biz Dev/Legal for Tunesat, Asst. General Counsel for The Kennedy Center for the Performing Arts and the National Symphony Orchestra Association, and a former board governor for 10+ years for The Recording Academy (New York & Washington DC). Neeta also currently serves on the advisory boards of IMMF (International Music Managers Forum), Gritty in Pink, and All About Music Conference (India). Neeta has served as speaker at over 400 music industry conferences re: the global music business, legal, and copyright topics, as well as Diversity, Equity, Inclusion & Accessibility, elimination of bias, and women's leadership and empowerment.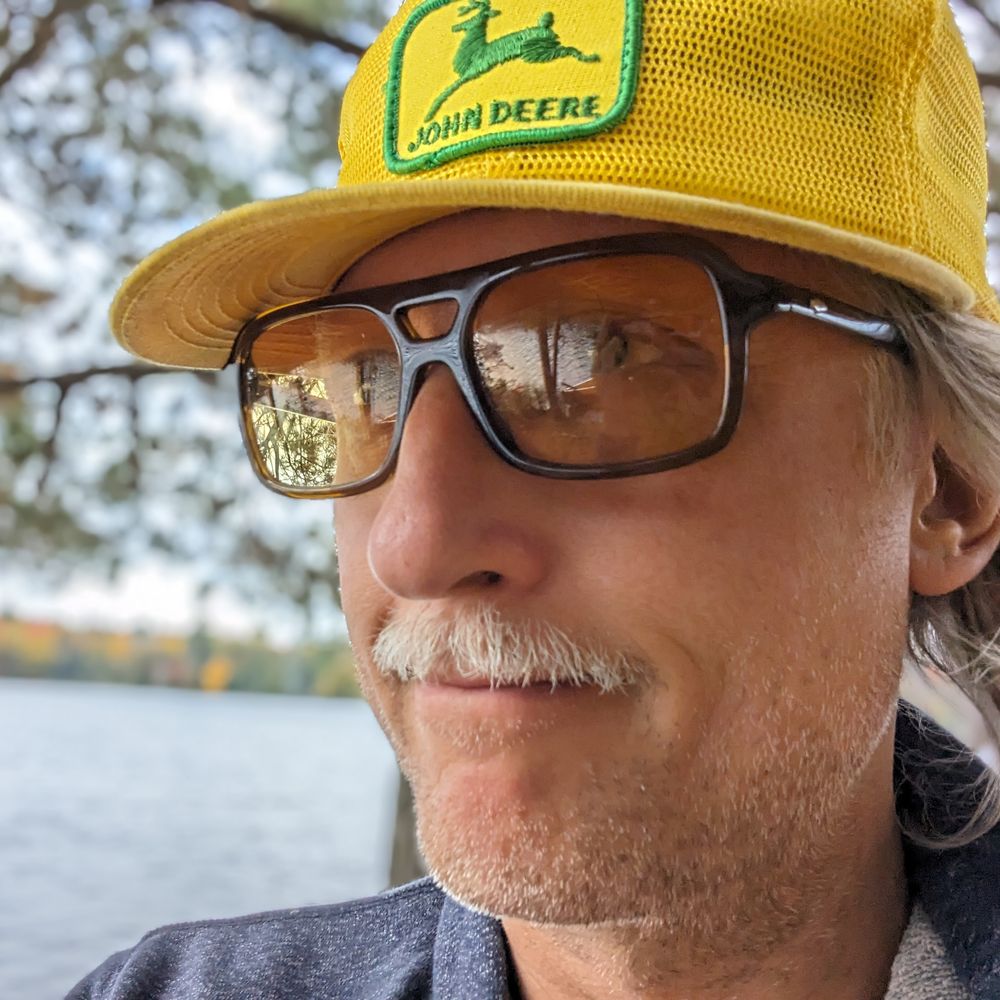 Peter Zwarich
11AM - 12PM - No Music On a Dead Planet - Suite 200, 3rd Floor
Peter co-founded River & Sky Music/Camping Festival in 2009 and served as Director until 2019 when he took up employ as a Senior Program Advisor with Canada Culture Spaces Fund within the Department of Canadian Heritage. Peter hopes to be able to help collectively push the live music ecosystem in a greener, more sustainable direction. Based out of Sudbury, he is often found canoeing with his partner in the parks and backwoods of Northern Ontario or hanging out on the shores of Manitoulin Island or sweating it out in a riverside sauna or taking in live shows.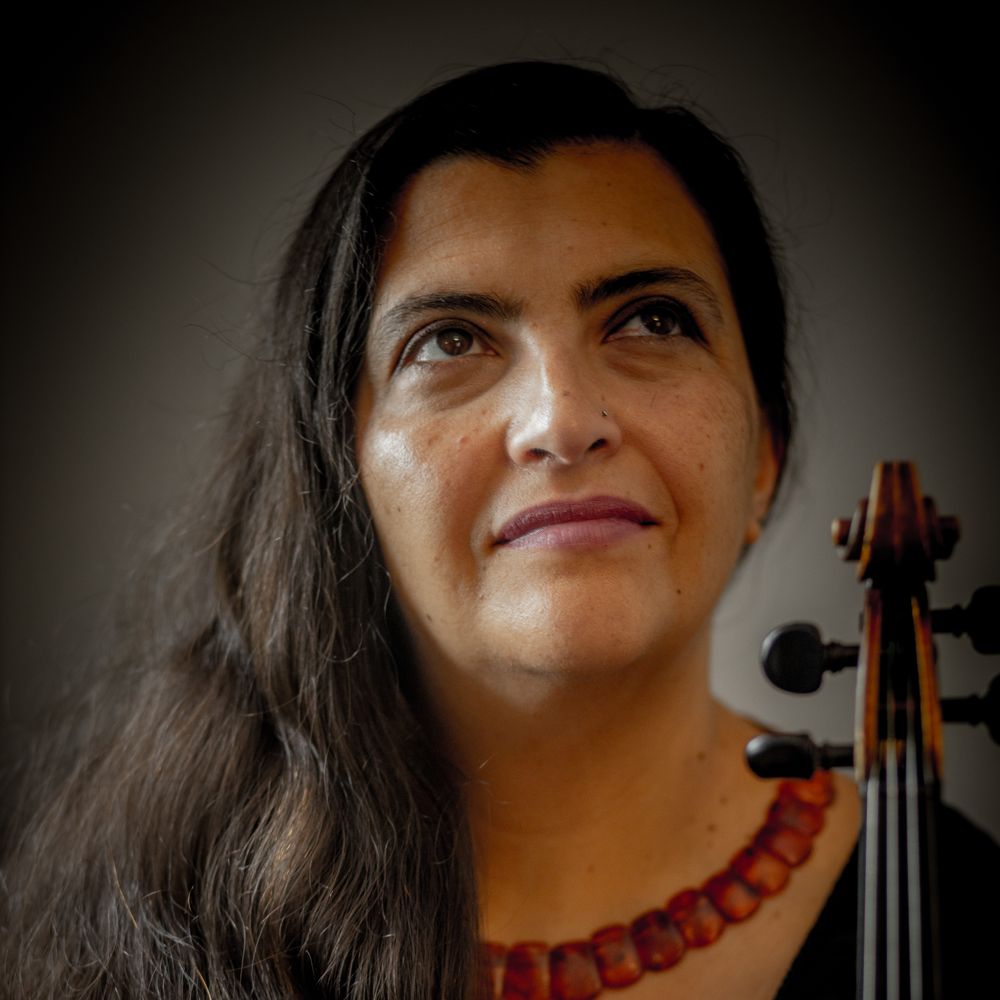 Saskia Tomkins
2:30PM - 3:30PM - Navigating the Music Industry as Neurodivergent - Suite 200, 3rd Floor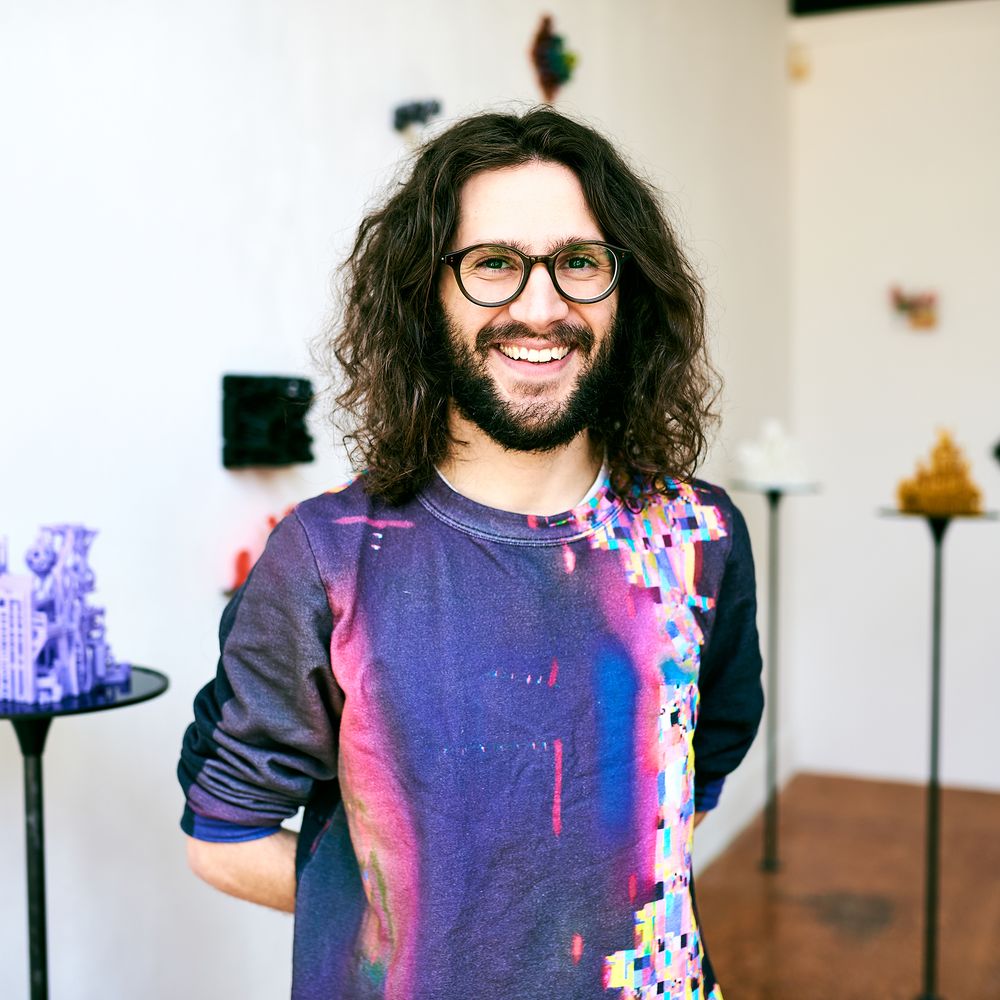 Shawn Chiki
1:30pm - 2:30pm - Folk Tracks: Learn to use Ableton Live Windsor Club, Mezzanine Level
Multimedia artist and producer Shawn Chiki draws a wealth of experience from over a decade of pushing creative boundaries and exploring diverse collaborations. With an instinct for experimentation and a unique sonic palette that embraces chaos and nuance, Shawn's work often features granular synthesis, custom-built midi instruments, and inventive digital techniques that blend sound and image. Known in the Buffalo music scene for their work behind the bands Lesionread and Space Cubs, their impressive portfolio also include soundtracks for VR installations, concept albums like "Mars, 22,000 Years into the Future!", collaborations with architects to create music made 100% using ultrasonic samples of bats, theatrical comedy, and most recently, sculptures/installations like "The Interactive Womp-Womp". Transcending any specific project, Shawn's unbridled energy, collaborative spirit, and imaginative storytelling always result in unique and memorable experiences.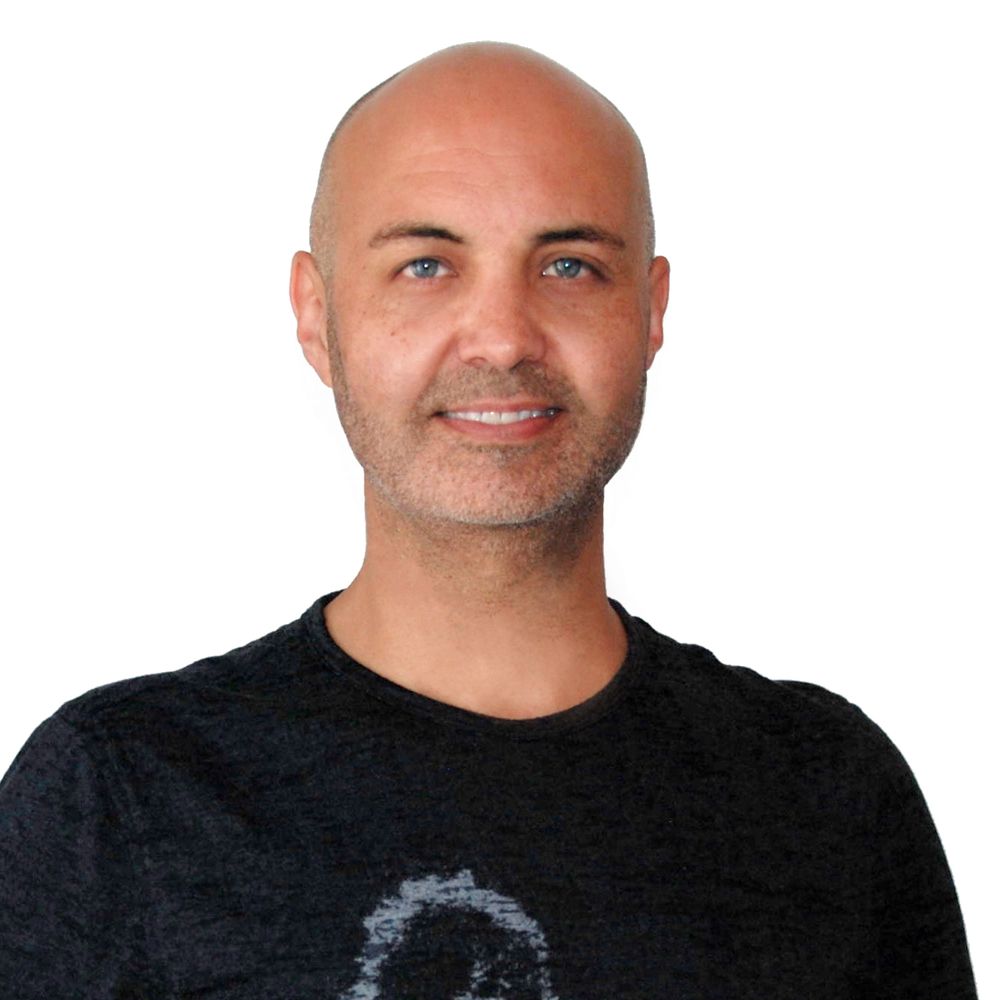 Sean Mulligan
12PM - 1PM - Where Does 'Folk' Fit in Film? Windsor Club, Mezzanine Level
SVP, Creative & Music Supervision, The Wilders - Sean is an award-winning music supervisor, nine-time Guild of Music Supervisors Award nominee, and SVP of Creative & Music Supervision for The Wilders—an award-winning family of music supervisors, composers, producers and songwriters overseeing the sound of story in diverse television, film, advertising, podcasts and audiobook production. Over his 25+ year career as a music executive, Sean has supervised music on over 45 feature films and television series for such notable producers and directors as: Aaron Sorkin, Darren Aronofsky, Adam McKay, Kristen Wiig, Olivia Wilde, Lucy Hale, Greg Kinnear, Sean 'Puff Daddy' Combs, and David Ayer. In 2023, Sean won the Canadian Sync Award for Best Scene in a feature film for his music supervision work on the indigenous drama, Fancy Dance (from Erica Trembley and starring Lily Gladstone). He's currently working on the feature films: Dust Bunny (from Bryan Fuller and Thunder Road Pictures), Everything's Going To Be Great (starring Bryan Cranston & Allison Janney), Den of Thieves 2: Pantera (starring Gerard Butler & O'Shea Jackson Jr.), and Doin' It (from Lilly Singh); as well as the limited series music documentary, Paid In Full: The Battle for Payback (for Idris Elba's Green Door Pictures).
Sebastian Cook
1PM - 2PM - Your Guide to Grant Writing - Suite 200, 3rd Floor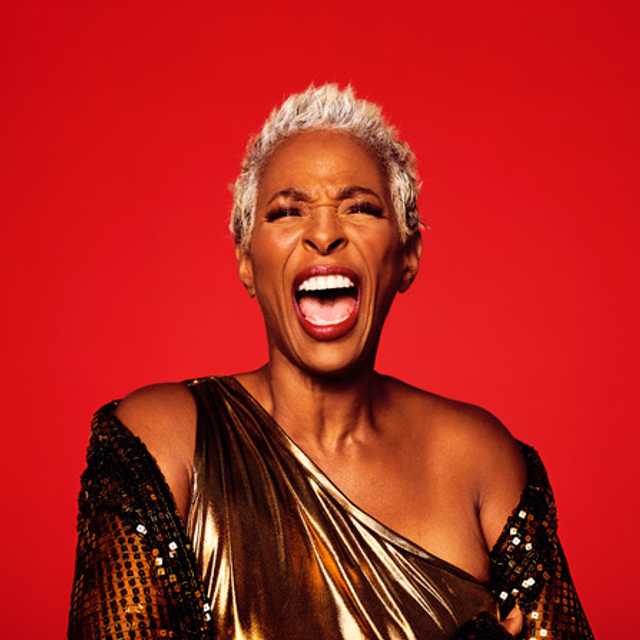 Shakura S'Aida
2:30PM - 3:30PM - Band Leader Hacks PS - Suite 400, 3rd Floor
Shakura S'Aida is an award-winning performer, who has travelled the globe for more than two decades, connecting and inspiring audiences with her powerful vocals. An undeniable talent and an advocate for human rights, her artistic work reflects that which impacts and connects us all: Community, life, and love. "I believe we all have a responsibility to look after each other," says the Toronto-based artist. "I see, create, and use music as a way to bring people together." A central figure in Toronto's music scene, the Brooklyn-born, Swiss-raised entertainer has garnered not only an international recording and touring career but has shone on the theatre stage as star and creator of the four-woman tribute to Nina Simone, The Nina Project, and in roles on-screen including as Lena, member of the beloved "Jazzagals" in the acclaimed series Schitt's Creek, and most recently as Cora Lewis, mother to Batwoman in DC Comics / Warner Brothers hit series of the same name. With her first new album in ten years, Shakura is back with Hold on to Love; this time in the producer chair alongside co-producers Donna Grantis (Prince/3rd Eye Girl), Keb' Mo, and Roger Costa (Jeff Healey).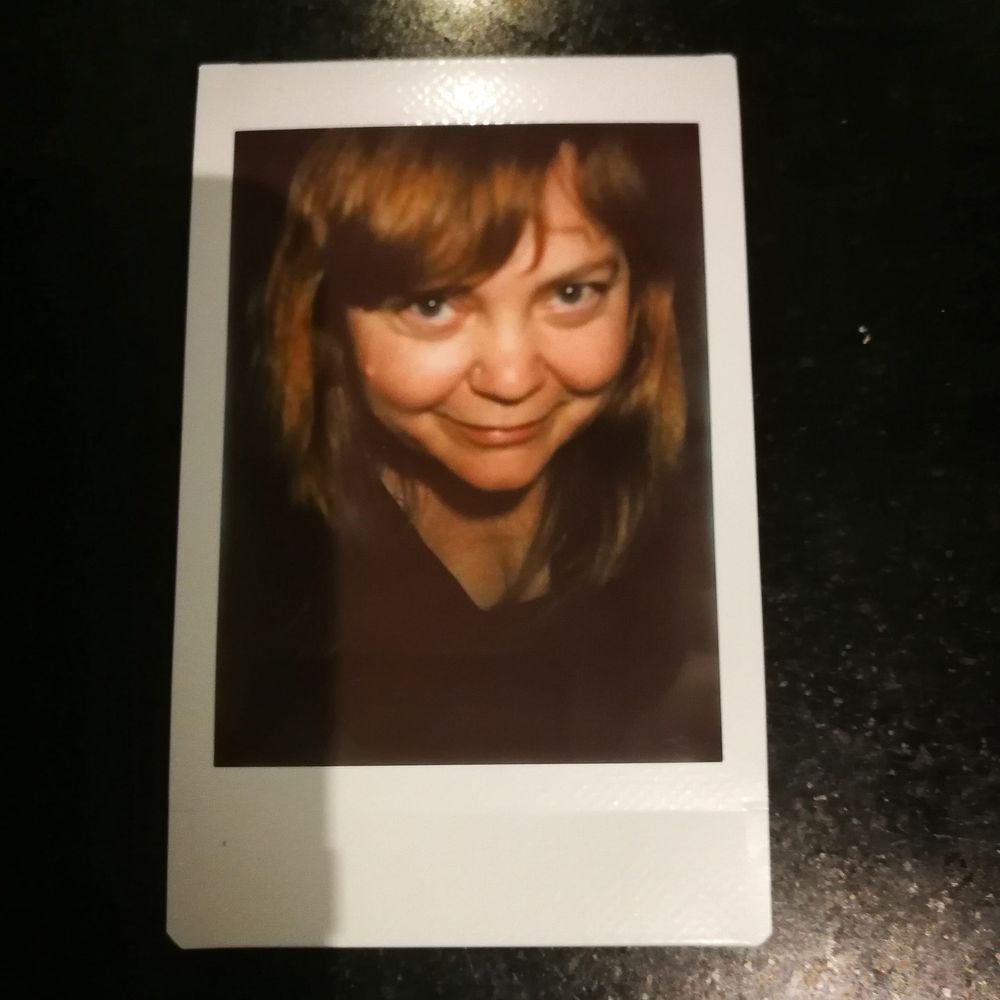 Sherry Sinclaire
2:30PM - 3:30PM - Know Your Rights, Find Your Royalties - Suite 200, 3rd Floor
T to Z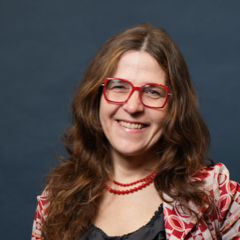 Tamara Kater
1PM - 2PM - Your Guide to Grant Writing - Suite 200, 3rd Floor
A passionate music enthusiast, Tamara has worked in arts management and community outreach for more than twenty years. Within the folk music world, Tamara has worn the hat of agent, artist manager, board member and festival executive director. In 2015, she founded Mavens Music, a full-service management company specializing in building internationally focused careers for folk, roots, and Americana artists. Her client roster includes: Corin Raymond, Kaia Kater, Basset, Mark Bragg and Lonesome Ace Stringband. She has participated as a panelist, showcase producer and mentor at Folk Alliance International, AMERICANAFEST, NERFA, APAP, MusicNL and the East Coast Music Week. In 2021, she founded the CreekSong Festival, a one-day outdoor event taking place on the banks of the Big Otter Creek in Vienna, Ontario. In 2022, she followed her family roots back to Newfoundland and relocated to St John's.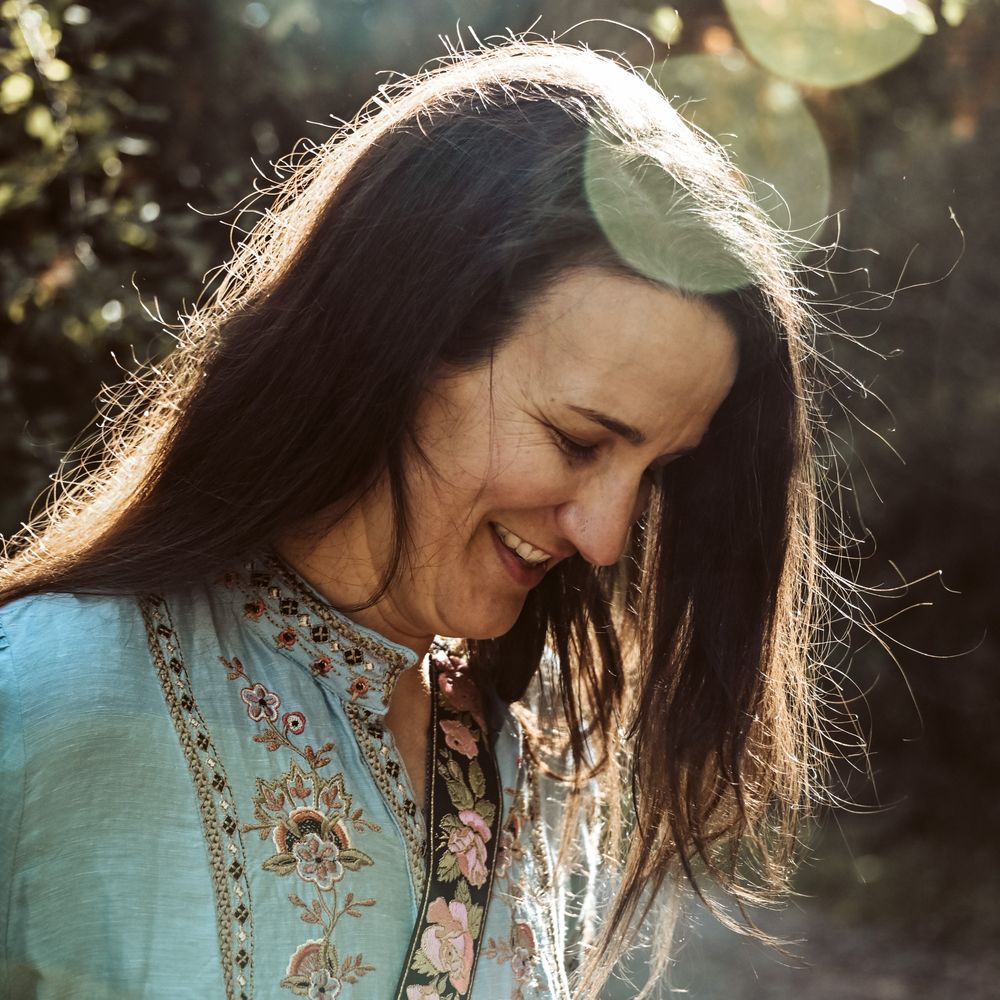 Tiiu Strutt
11AM - 12PM - How to Make a Living As An Artist Without Destroying the World (And Yourself) Suite 200, 3rd Floor
Tiiu Strutt (she/her) is a first-generation Canadian with Estonian and British heritage. She is a songwriter and educator, passionate about supporting families and children in nurturing their love for the land through song. With the moniker "Land Heart Song", Tiiu is re-emerging on the folk music scene as a family music performer. Centering her health and the health of the planet are central aspects of how she is approaching her re-emergence, as she works towards making a living with her music.
Tina Wroblewski
3:30PM - 4:30PM - Latin(x) Artists and Music Industry Peer Session - Suite 400, 3rd Floor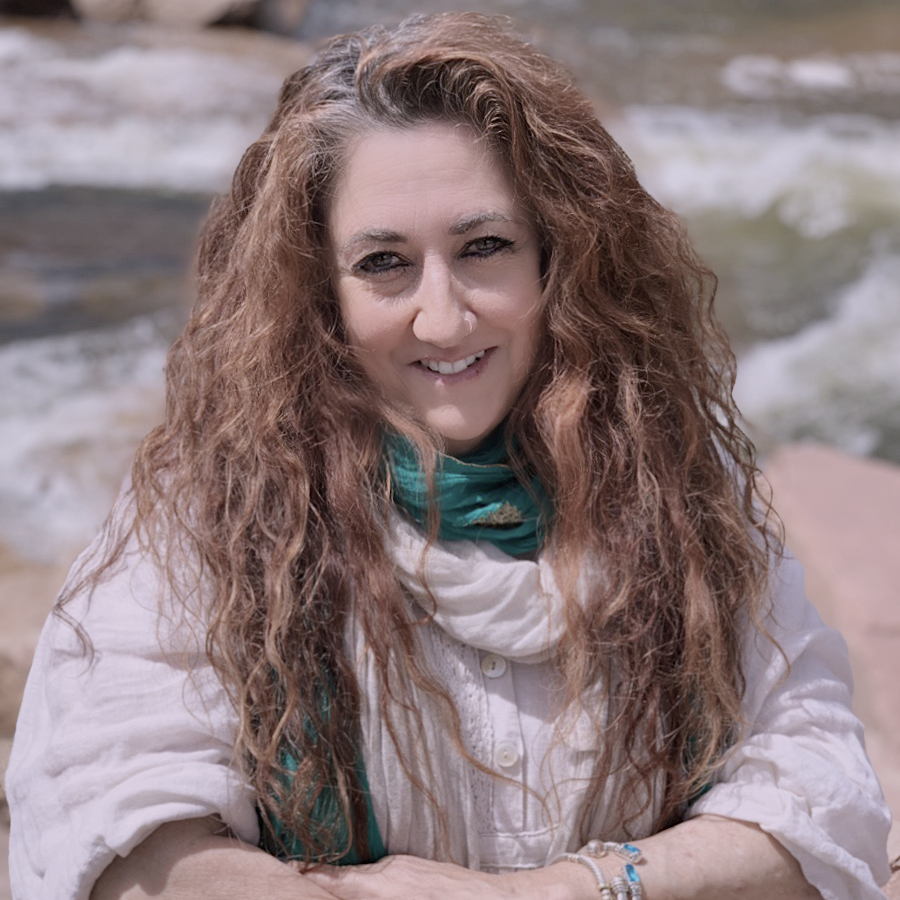 Val Denn
1PM - 2PM - Booking Folks, Booking Folk Suite - 200, 3rd Floor
Valerie is very active in the World Music/Roots/Americana/ community as an agent and a manager. She is passionate about her artists and especially adept at helping her clients with export development and building global careers. Val served for four years on the Board of Directors for Folk Alliance International where she also served a term as President. Val teaches and partners with other industry events to lead workshops/panels for the enrichment of the creative/artistic process. She has been a mentor at SXSW, Mundial Montreal, WOMEX, Folk Music Canada, ECMA's and participated on numerous panels at industry events. She currently is on the board as interim President of Folk Music Canada and a board member of the Live Music Society- which gives grants to small venues in the US. Val is the Canadian Ambassador for The House of Songs based in Austin, Texas. This organization matches songwriters globally for co-writing experiences and has residencies in Austin, Bentonville, AR, New York City, and opening new "houses" in Nordic countries. In her spare time, she is an organic farmer and potter with her husband of 41 years in Nova Scotia Canada.